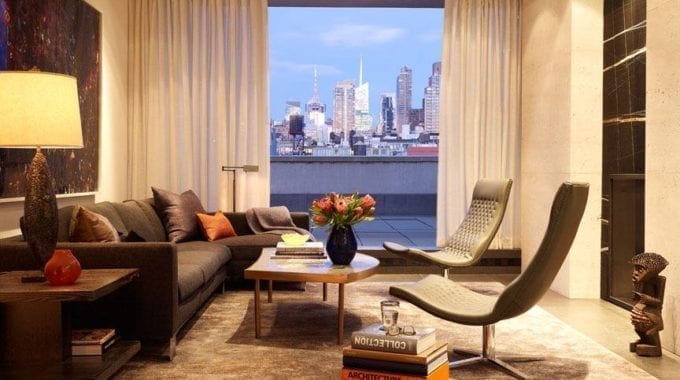 What Does Design Have to do with Green Building Consulting?
Sure, we keep telling you that 10,000 design professionals receive Blink annually, and the online catalog is available to over 50,000 art specifiers, but what kinds of people is this list really compiled of?
Today, we spotlight 5 of these designers and what it is they really do…
KNA Design | Residential & Hospitality
Complementing KNA's award-winning design talent is sound technical expertise, as well as a practical approach to project management. During each phase of the project, from initial concept, through design development, to final installation, KNA seeks to distinguish their work through rigorous attention to detail, high standards and meticulous follow-through.
Employing the highest standard of excellence and quality, KNA provides an extensive selection of professional services including:
Interior Architecture & Design

Program Development

Master Planning

Dedicated Project Management

Sub-Contractor Negotiations / Management

Peer Review / Assessment

Custom Furniture, Light fixture, Textile and Carpet Design

Art & Artifact Selection

FF&E and Art / Artifact Design

Restaurant & Hotel Wardrobe / Costume Design

Interior Perspectives

Tableware and Amenity Selection / Design

Procurement

Site Verification
Valerie Pasquiou | Residential & Commercial Design
Undeniably modern yet able to blend different world cultures with a variety of historic periods, Valerie Pasquiou's designs are refreshingly unique and consistently timeless. And though HOUSE & GARDEN named her one of 'The 100 Best Designer in the U.S.', Valerie is humble about her highly sought after signature style… as if it were formed out of necessity.
"Ask someone what they remember seeing at a store, restaurant, or office they'll probably mention the biggest, the brightest, or the loudest things. Personality and essence are expressed in physical surroundings and have the power to entertain, educate and entice."
Perkins+Will | Public, Healthcare, Commercial & Hospitality Design
Perkins+Will was founded on the belief that design has the power to transform lives – in commerce, culture and communities. By gaining a holistic view of their clients' vision, needs and context, and adding creativity and innovation, P+W's work solves complex problems and transforms their clients' businesses and missions, often helping to make them leaders in their fields. They believe that great design has the power to do this.
Working with all types of businesses and institutions, the Perkins+Will design team engages and immerses themselves in each client's culture, mission, values and objectives. They blend intensive research, planning and design to create environments that meet strategic business objectives and support people while they work, learn, live and heal.
Reflecting its founder's spirited personality and love of adventure, Tom Stringer Design Partners creativity is simultaneously rooted in the classics while offering clients a multi-layered and modern approach to color, texture and personal interests.
With the same energy that motivates his own love of travel and collecting, Tom and his creative team incorporate their clients' passions into their design schemes—creating a kind of relaxed glamour that's both deeply personal and truly unique.
House Beautiful magazine repeatedly names Tom Stringer Design Partners to its list of the nation's top interior design firms and the studio's work has been featured in many publications, including Elle Décor, Traditional Home, Luxe and CS Interiors.
"There's no one-size-fits-all 'look' to our projects," says Tom, "Each is specifically tailored to a client. If we do our job well, at the end there should be no trace of us— just a happy client."
David Micheal Miller Associates | Residential Design
David has been practicing interior design for over twenty-five years, establishing himself in the Southwest after completing his interior design training in Chicago, Illinois.
Founded in 1989, David Michael Miller Associates began as, and continues to be today, a boutique residential interior design studio, renowned for creating interiors that are rich, understated and aesthetically enduring.
"When you enter the home you're immediately aware of a sense of calm, restful luxury."
– House Beautiful Magazine
"As with all Miller interiors, the design for the home recedes into simple elegance while remaining provocative and evocative: this is the David Michael Miller paradox."
-Design & Architecture Magazine