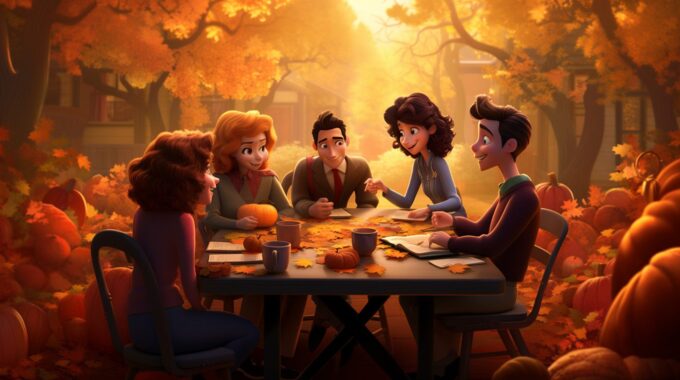 The Thanksgiving Table is Set for Marketing
Fall is a Good Time for 2024 Planning
Is it time to build your next year's marketing plan?
When the leaves start turning brilliant colors it is a good signal to review your marketing strategy for the year. It is a good time to check if you accomplished the marketing goals you established earlier in the year. Additionally, it is an indication to start next year's marketing plan. Here are some tips to help build out a marketing plan in the upcoming year:
Define Your Goals – There are many terms businesses use: Five Rocks, Big Harry Audacious Goals (BHAG), Core Competencies. Whatever you call them, think where you want to be by the end of the next year.
Dream Big – Start with grand ideas on what would be your perfect marketing plan. Think as if money is no object. Then, work with your team, agency partners, vendors and specialists on how to achieve those goals while working within a budget.
Break Down Large Goals – Determine the steps needed to achieve the big ideas. Each large goal may have 5-10 steps to accomplish the end result. Smaller tasks are more attainable and are more likely to be completed.
Consider a broad marketing mix – Design a marketing program that includes as many ways to reach customers as possible. Be where the customers are. If the customers are on Facebook, post content and advertise there. If they read trade journals, be there. If they consume content on their mobile phones, be there. One source is not going to be a silver bullet. A comprehensive plan is important.
Communicate your strategy – Share the marketing plan with others. This will help drive accountability for your plan. The more who know about what you what to achieve, the harder it is to let these activities slide.
Pull the Trigger – Take action. Work with your agency and vendors to achieve your goals. An advertising agency will help put a scope of work and timing in place to reach the desired goals. Don't have an agency partner? Lohre & Associates can help out. Contact us to see what options are available.
Every marketing plan is different based on the company and the goals. It is important to think through these regularly since markets change over time. Take these tips and build your customized marketing plan for the upcoming year. You'll be thankful you did.