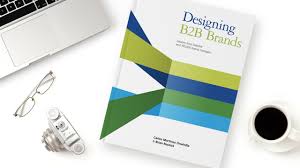 Advertising Agency, Advertising Design, Advertising Literature Design, B2B Advertising, B2B Marketing, Branding and Identity, Business to Business Advertising, Business to Business Marketing, Cincinnati Design, Construction Equipment Marketing, Design Agency, Graphic Design, Graphic Design Agency, Industrial Advertising, Industrial Branding
Branding lessons from Deloitte and 195,000 brand managers, by Carlos Martinez Onaindia & Brian Resnick.
For our last post of 2016 we'd like to update one of our most popular blog posts ever. This book still stands out as the best B2B Branding Lessons we have ever seen. Get in touch if you would like a free copy.