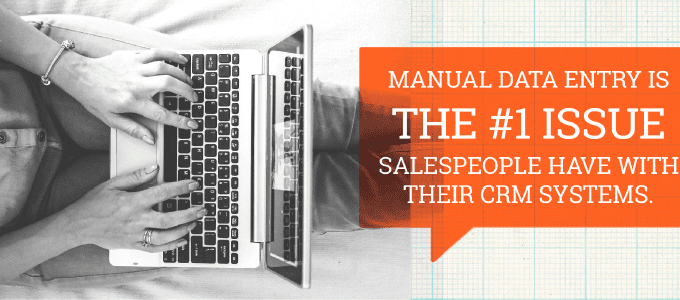 What does Hubspot's State of Inbound" report have to do with industrial marketing?"
A lot. We totally agree that "salespeople struggle with a lack of information about their leads and manual data entry." That's why we got into Hubspot, 65% of their users are B2B.

Inbound for us wasn't a new concept. Industrial marketing has always been about educating the prospect until it hurt! Engineers are our salespersons, and test trials are our free consultation. We've found that Hubspot clearly speaks our language and provides a great educational platform for everyone in the organization from client to an agency. It encourages public relations and product publicity. In industry, our blogs have always been articles in the technical trade journals. Application presentations at conferences. And patents. A little overkill for selling lipstick but the day to day for us.
The other thing that Hubspot and inbound marketing, in general, has given us is a solution to the first sentence. Today, you can track a hummingbird flying around your site. And when it comes back after migration. When it finally does take a sip, you've connected a face with a history. Slowly, they self-qualify themselves and sales engineers just might warm up to contacting them. Or at least they'll have a much easier call when they are following up with a request. It's light years out of the stone age with the new tracking tools.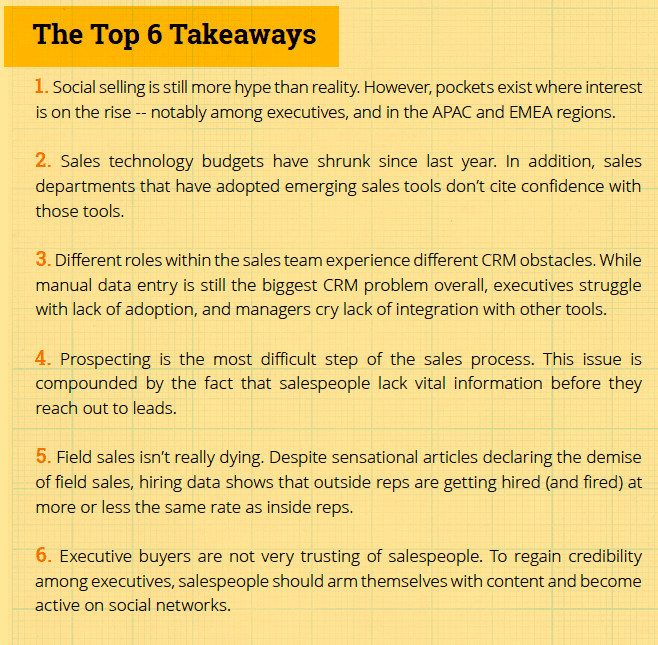 Calculating ROI is still a problem with our clients and us. But the tools are there, and they are getting easier every day. At the most recent Inbound 2015, we learned that a typical ROI for an industrial lead was 50%. Now you've only recovered $500 from your $1000 investment in marketing but the lifetime value of that customer could be millions. The time is now. The tools are available. And free with Hubspot!
One thing we don't agree with the report is that traditional display advertising in the technical trade journals is a waste. They are for most companies because they don't realize that your investment is also an invitation to contribute editorial material to the publication. Over 50% of the companies that purchase expensive display ads never send in new product news releases or contribute an article. That's a waste to the 32-37% that say it is. Those technical articles should be the foundation of your content.
One other thing we disagreed with is that you can hire an outside writer to develop the content. We bring over 35 years of industry knowledge to the table, and the best you can expect an outside writer to do is edit the work of an engineer that can't put a period at the end of a sentence. 41% of inbound is written by staff the report says. When we asked one of the writing services, at Inbound, to find us an author for "die casting lubricants," we got zero results.
One interesting thing about the report is that 83% of marketing budgets around $25,000 use inbound versus only 45% for budgets of five million. For small budgets they only use outbound 15% versus 55% for large budgets. And this is proven out by the new companies that successfully enter a market with a very low cost educational marketing plan. They write, they speak, and they become the answer guys for their industry. You can't stand on the sidelines anymore, information is too accessible.
Something that won't come as a surprise is that Sales thinks Marketing isn't relevant, and Marketing thinks Sales isn't looking for new markets. It's still true. You can't have a successful marketing department without some of the most experienced, insightful and visionary people in your company. Unfortunately, that's rarely the case. They have to predict the future, and that's very hard. Sales have and always will have their hands full dealing with applications and customers. What's new is that the software has gotten to the point that it can help predict the future and sales training methods encourage market innovation. Mainly because it teaches sales to listen to the customer, verify their satisfaction and share their needs. It just makes good business sense that sales and marketing start rowing together. Hubspot's training tools do that. They are designed for marketers, but they teach marketers how to make the sale, keep the customer and grow their opportunities. In one word it's, Delight!
It's so refreshing to have a tool that get's it! Download the full report by clicking the image below or here.