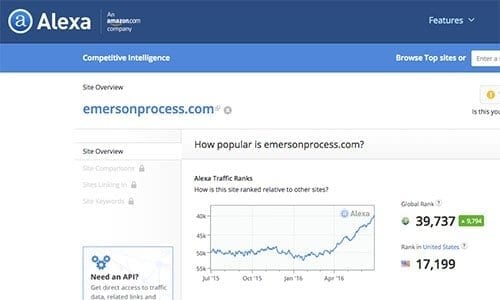 Analysis of Emerson Inbound Marketing Campaign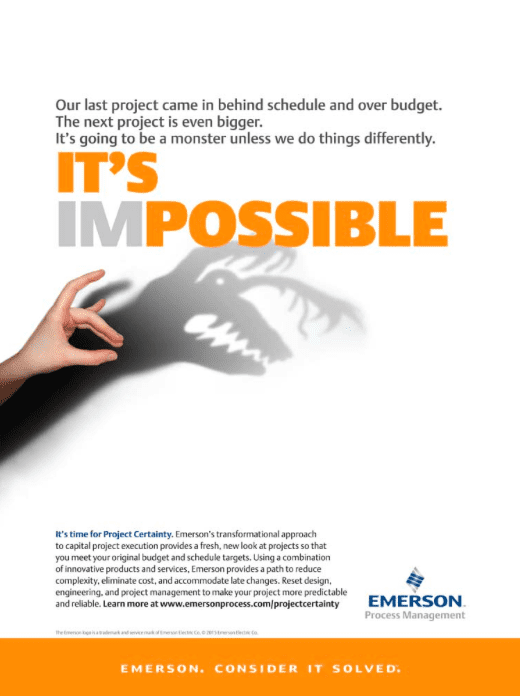 Several months ago we reviewed one of Emerson's new ads that ran in Chemical Processing, "Chemical Processing Readex Research Response for Process Equipment Marketing Effectiveness." It was a reader survey about the effectiveness of the ads that ran in the January 2016 issue. "Eye-catching ad but I can't believe their claims. What could possibly "look differently" at my rock crushing plant project and replace the 1000 years of experience going into its design. Not to say modern analysis capabilities maybe could help but they are going to have to tell me a little bit more than "innovate." It promised a lot but delivered nothing. It said you could accomplish the impossible with their tools but didn't say what those tools were. Just wanted you to learn more and go to their site.
Now we see why. All the ads were Calls To Action to go to a landing page and provide your email for a white paper. We signed up June 17, 2016, and "Told them what was important to us." The usual round of emails and confirmations of confirmations took place and soon we are receiving information just about every day. The campaign is very well done and written. Luckily, Emerson can afford to pay what it takes to develop this type of marketing.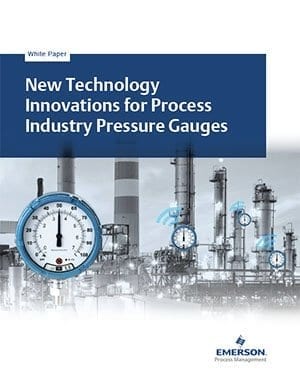 The most recent email I received today was about their new piezo-resistive pressure measurement devise versus the traditional bourdon tube. If you have a corrosive or high-pressure spiking process you'll need this new gauge technology. It's just one more link in the Internet-Of-Things that's transforming industry.
How do we know if this is working? I signed up for a half a dozen different topics and that's why I'm getting a lot of emails but it's about right. I did ask for it.
This is all classic Hubspot. I'm looking forward to seeing more of how they push the content out through the trade journals and social media. That's the hard part with these campaigns. Build it and they don't come. You have to appropriately, continue to put your content in front of the right audience. The best place to start is to write peer-reviewed technical articles for the trade journals, bylined by a professional engineer with your company. Then you can leverage that content on your website, AdWords, Social Media and Trade Shows.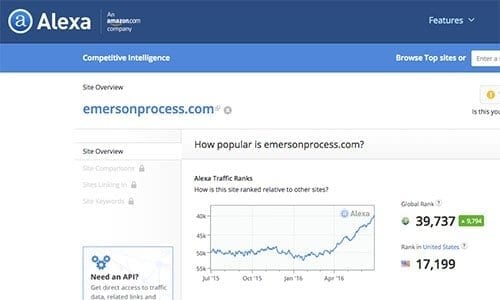 From the Alexa report you can see their traffic has gone off the charts since this campaign started in June 2016. Searches are up. They have a low bounce rate. Just about everything you would want in a marketing campaign. I wish I could report on how marketing is qualifying the leads and how sales is dealing with the leads. Wow!
Congratulations Emerson on a great campaign. Keep it up and have a great 4th of July.