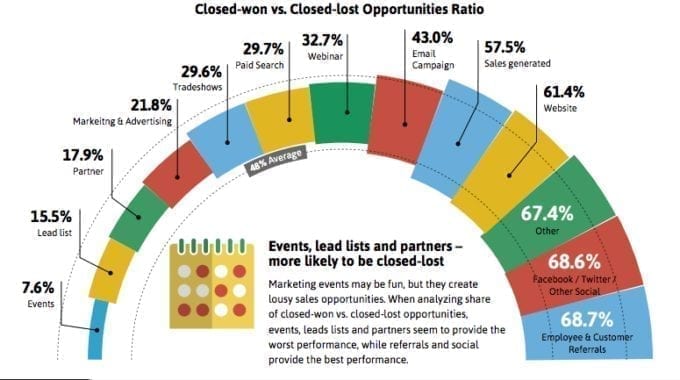 Implisit analyzed the pipelines of hundreds of companies to discover the channels that deliver the highest conversion rate. Are you focusing on the right channels?
Nov 20, 2014 By Gilad Raichshtain in Analytics, Cloud, Featured, Sales
B2B Sales Conversion Rates' processes are complex, with myriad stakeholders and prolonged decision cycles. That's why it's hard to know from the top of your head what's working and what's not. Fortunately, we have Salesforce, where we can track lead sources all the way to closing the deal.
At Implisit, we analyzed anonymous aggregated lead data from hundreds of companies to see what works and what doesn't. Results are surprising: some channels are better at creating opportunities, but those opportunities are less likely to close; in other channels, it's harder to create opportunities, but these opportunities are more likely to close.