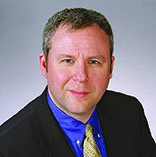 6 Mistakes Exhibitors Make at Trade Shows
Are you getting the most out of your trade show presence?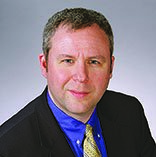 By Jim Beckwith,
Metalcasting Design & Purchasing
Many metalcasters utilize trade show exhibits as part of their marketing plan. Trade shows are a proven source of tangible ROI in the form of leads, and they continue to grow in popularity. But exhibitors often fail to realize the full potential of trade shows.
Below are some of the key mistakes made by exhibitors at trade shows. See if you recognize any.
Substandard Visual Presence. There's nothing like the feeling that every other exhibitor simply looks better than you. This isn't usually an issue at Cast in North America, where there are always one or two booths staffed by one person with only a briefcase full of castings and pamphlets. Don't be that guy.
No Show-Specific Sales Strategy. Many of us have been to shows where a return visit to the same booth gets us completely different information. This confuses and irritates prospects. Coordinate with booth staff before and during the show to ensure everyone is staying on message.
Too much "Hard Sell". If your company is indexed thoroughly in all show programs and related materials, potential customers will seek you out. You're unlikely to pick up business from the kind of customers you want by getting out in the aisle and invading their personal space. Encourage booth staff to be approachable without being overly aggressive.
Wrong ROI Metrics. Leads are the most visible and important measure of ROI for your exhibit at the show, but don't forget about the intangibles. You're improving your visibility and branding, as well as providing your sales staff with valuable "face time" so they can fine tune their approach.
Exhibiting in a Vacuum. Shows are an important component of a marketing plan, but they can't be the only thing you do. Your comprehensive year-round marketing plan feeds into your successful trade show exhibit, and vice versa.
(Non-Exhibitors) Ignoring the Show. If you've made the decision not to exhibit this year, don't simply ignore this year's show floor. The best way to learn do's and don'ts for show exhibits is to see what your competitors are doing.
For more tips on how to get the most out of your trade show exhibit, take a look at this excellent article from Entrepreneur Magazine. As a veteran of many relevant industry trade shows, I'm always happy to provide feedback on anything from best practices to comprehensive marketing strategy. If I can be of assistance, feel free to reach out!
Jim Beckwith
[email protected]
847-803-2908