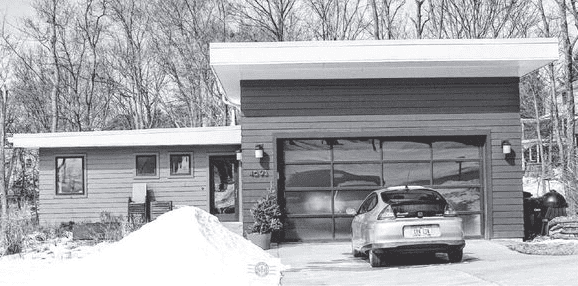 GREEN HOME TOURS: REVEALING WHAT'S POSSIBLE
Event highlights home technology that saves money, helps environment. Published online March 16, 2015. Published in the paper March 20, 2015.
Carrie Blackmore Smith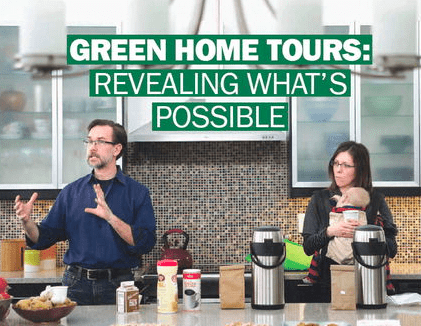 Jaws dropped around the modern kitchen in the two-story home in Mount Airy.
Visitors were there for a tour of the energy-efficient three-bedroom, three-bath home – equipped with an office, woodshop and garage. They'd just learned that heating and cooling the house cost only $300-$400a year.
"You want to go see it?" owner Edward Wright asked, referring to the geothermal system in the basement which pulls heat from down in the ground in the winter and circulates cooler temps up from below in the summer.
Heads vigorously nodded. And Wright led the group into the basement to see how green energy works on a small-scale.
There are no gas lines running to the airtight home, architect Wright continued to explain, everything runs on electric. Much of the cost will be made up in energy savings and tax abatement, he said.
The Wrights were the latest homeowners to open their doors to a tour started at the end of last year by Chuck Lohre, a marketing professional and Clifton resident with a passion for green living.
Lohre is a volunteer and former board member of the local chapter of the U.S. Green Building Council, an organization on a mission to "transform the way buildings and communities are designed, built and operated, enabling an environmentally and socially responsible, healthy and prosperous environment that improves the quality of life," according to its website.
These tours show the public what is possible, Lohre said, and they help individuals understand what sort of tax breaks are available when going the green route.
Brad Cooper's tiny home – a winner of a $100,000 grant from People's Liberty – is on the tour in November and a farmhouse in Verona, Kentucky, where a woman is growing edamame will be featured in September.
On the first tour, visitors saw the Kinsman home in Northside. LEED Silver certified, it was built with a tight form and heated with solar hot water panels on the roof, Lohre said, which send warmth into the floor on the first and second stories of the house. There is no furnace.
"I'm trying to start a movement for the general public to learn that there are better ways to live – and your home and community should be a central part of it," Lohre said. "I have gotten to know just about all of the architects, engineers and developers in the region but the public still wasn't learning about these better ways to plan, build and live."
Spots are still available for the free tours coming up this year. To register, email [email protected], or call, 513-260-9025.
The tours include:
The Nutter residence in Mount Carmel, March 21 is fully booked.
Imago for the Earth Conscious Community in Price Hill, April 25, 9-11 a.m.
The Fritz residence at Sun Sugar Farms in Verona, Kentucky, Sept. 12, 10 a.m. to noon
The Fischer residence in Milford, Oct. 3, 10 a.m. to noon
Brad Cooper's tiny OTR home, Nov. 14, 10 a.m. to noon.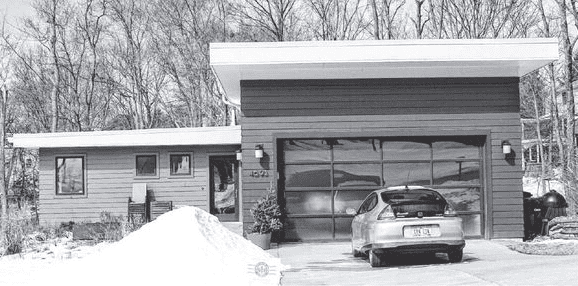 Architect Edward Wright designed his Mt. Airy home three years ago and presented it at the Green Homes Tour in early March.
THE ENQUIRER/MEG VOGEL