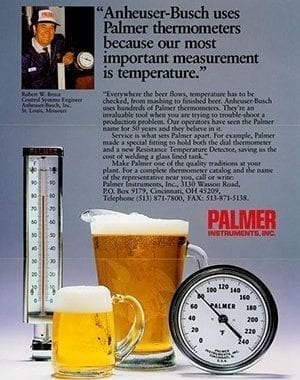 Process Equipment Marketing: Buying Equipment vs. Finding Solutions
(Great article in the recent issue of POWDER BULK ENGINEERING by Dwight Rider, SWECO Global Product Manager for round separation. Every good process equipment marketer knows that if you take the time to educate a person new to the industry, they will remember you when they are looking for solutions to their problems.)
There is more to providing a solution for your application than simply purchasing new equipment. Purchasing a piece of equipment is easy: all you need is money and someone to sell it to you. However, the cost of purchasing the wrong equipment can exceed the money you spend on the equipment itself. Before you go and tens of thousands of dollars on capital equipment, there are many factors that need to be considered.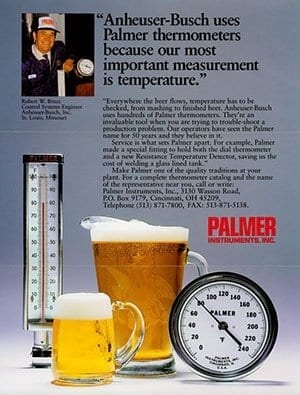 Testimonials alway tell the best story about your process equipment marketing and the editors can't get enough of them!
In the case of separation equipment, some types of machinery can last decades. Buying the wrong equipment can have long-term consequences in the cost of consumables, lack of production, downtime, and other factors. For example, the amount of money spent on consumables alone could exceed more than half the cost of the unit. Separation equipment is typically integrated into a large system. By choosing the wrong separation equipment, you could be inadvertently creating a bottleneck that affects the productivity of the overall system. Quite often, the low-cost equipment option may be the costliest in the long run.
Round separators are one of the more common types of separation equipment. Aside from the obvious influences of equipment quality and performance, two of the more important attributes when considering an equipment manufacturer are application experience and local support.
Every separation application is different even if you are screening the same product. Application experience cannot be overlooked when determining which manufacturer you choose. If you expect to get optimum performance from your equipment, there are factors that must be considered, such as machine diameter, screen mesh type, number of screen decks, types of self-cleaning devices, proper surface finish, spout heights and sizes, and many more.
Unit selection and sizing for a particular application can be both science and art, and experience is critical to achieving satisfactory results. The manufacturer should come to your facility, review the application in person, and provide services such as on-site testing with a small demo unit if needed. If larger scale testing is required the manufacturer should be able to provide lab testing and detailed test reports to aid in equipment selection.
For applications similar to an existing one, the manufacturer should be expected to review the process on-site to ensure optimum efficiency of the separation process. New applications should be sourced from existing reference data for similar applications that can be used as guidelines. The equipment needs to be customized to be optimized for both performance and integration into the larger system. Finally, engineering drawings, structural loading information, 3D CAD models, and detailed customized operating manuals need to be available to the customer.
Installation, start-up, commissioning, and on-going support are major factors to consider when choosing a manufacturer. If these elements are not available to the customer, complications could arise from the start. It is extremely important to have an expert readily available in case problems arise not only in the beginning stages, but also through the life of the equipment.
The manufacturer's local support can also provide equipment training for operators and maintenance personnel. Dynamics such as motor lubrication and change-out, screen changing techniques, electrical interface, start up and shutdown procedures, emergency shutdown, and proper separator clearances and just a few items that the users will need to know. Another function provided by local support is recommending spare parts and how to care for those parts. Spare screens are critical to the process, as they will have a big impact on minimizing downtime.
There are plenty of round separator manufacturers from which to choose, and there are a lot of factors to consider when making the choice. Simply buying the equipment based upon a selling price alone may cost you more in the long term. You need to be sure to consider the factors discussed, so you are finding an application solution rather than simply buying equipment. When you need aftermarket parts, technical service, or assistance with the next application, be sure to choose equipment from a practiced manufacturer who has the knowledge, experience, and support you will need to get the job done right.
Doug Rider is the global product manager for round separation for SWECO, Florence, Kentucky, USA. He has been with SWECO for 15 years in various roles, including manufacturing engineer, product engineer, and design engineering manager.
Learn more at the SWECO Technical Library, http://www.sweco.com/technical-library.aspx