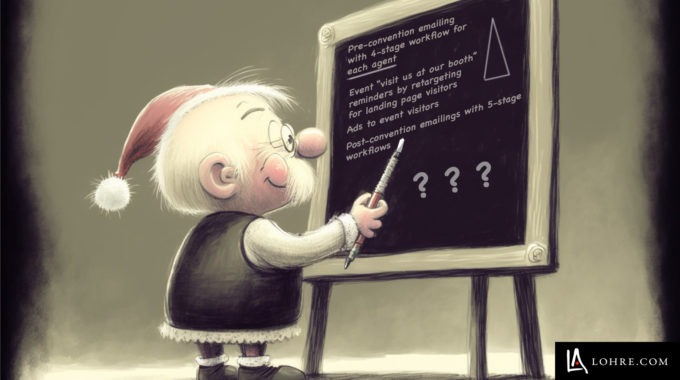 New Year, New Marketing – Update Your Marketing Strategy
Adwords, Business to Consumer Marketing, Cincinnati Advertising, Cincinnati Advertising Agency, digital marketing, Google, Industrial Advertising, Industrial Marketing, Industrial Marketing Advertising, Industrial Marketing Strategy, Industrial Social Media Marketing, SEO - search engine optimization, SEO Strategy
What marketing worked in 2021? Add something new in 2022.
Starting a new year, it's a great time to dust off that marketing strategy and evaluate if you met your past year's strategic planning goals. While reflecting on previous marketing successes, ask yourself if you are stuck in an old routine. Companies often find a set of marketing tactics they like and rehash them annually. It is time to break that old habit and try something new. A new marketing strategy would be a great way to usher in a successful new year.
When formulating your new marketing strategy, make sure you:
Have a broad marketing and business development mix
Set measurable and attainable goals
Develop sound strategies and tactics to execute the plan
Include new sources and platforms
Pick out platforms that are a good fit for you and your target audiences
If your customers are not on Facebook, don't advertise there. Go where your audience is.
Don't spread your budget too thin across too many new platforms
Something New for 2022
Digital Advertising
Retargeting customers with digital ads is a great way to reach people who know about your products and services. Having qualified themselves by visiting your website, they are prime targets to deliver a detailed message.
Paid Search Advertising
Paid search ads allow you to introduce your products and services to a broad base of individuals. There are a many tactics that will allow you to focus on customers at different stages of the sales funnel. The key is to plan ahead to achieve the campaign goals.
Website Redesign
What is the first impression of your website that visitors see? Your site is a window into your business. Make sure the first impression is a positive one. A good website experience is central to any good marketing strategy. You want online visitors to see a modern, clean design that portrays a professional organization that cares about the quality of all aspects of its business.
Customer Outreach
Plan to personalize your customer contacts. Create an offering that you want to share personally with your best customers and prospects. Service plans, testing and contract manufacturing are good examples.
Trying something new or unknown may be intimidating, but the rewards for a successful plan can outweigh those concerns.