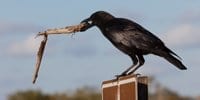 B2B Website Checklist for Industrial Marketing
Business to Business Marketing, Cincinnati Web Design Agency, Cincinnati Website Design, Inbound Marketing, Industrial Social Media Marketing, Industrial Website Design, Marketing Automation, Process Equipment Marketing, Social Media Marketing and Advertising, Web Design, Web Design Company, web development, Website Design
---
Thanks to Jeremy Durant for inspiring this post as a fine tuning for your industrial marketing site.
---
Use this checkist to review your site and remember, don't throw out your entire site. Fix these problems while you update the look and feel slowly and consistently.
1. Is your site accurate?

2. Use your colors, fonts and white space to direct attention?

3. Help reach your goal?

4. Have testimonials on your site?

5. Educational?

6. Use any black hat SEO methods?
7. Use the same phrases in your copy that you want visitors to find you for?

8. Function on a smart phone?
9. Written for Buyer Personas?

10. Use your prospect's social media?
11. How many visitors generate a new prospect?
12. Easy to edit?
13. Easy to navigate?
14. Focused on one visitor's needs?

---
CONCLUSION:
In the final review, it's most important that your site come up in the search engines for the search phrases you want to be found in. If not, buy adwords, remarketing, or LinkedIn ads until you do.
---
 If you liked this post you may like, "Pay Per Click – Good Industrial Marketing Idea or Money Pit?"
---