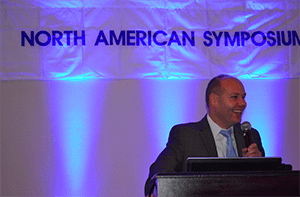 Forming for the Future, Metalworking Equipment Marketing
Hi Metalworking Equipment Marketer, Allow me to share a recent example of editorial work for our client Feintool.
I wanted to forward it because every marketer I know has been at a loss — at least once in a career — trying to get critical marketing materials written and produced.
For this piece, we attended Feintool's symposium in Nashville and reported the results. Lohre handled the total editorial assignment from information gathering to writing, photography, printing and mailing of the publication.
Bottom line? Working with the Feintool team, Lohre was proud to bring great value to our client's customers and employees by providing an educational and relevant story worthy of a read.
We'd be honored by the opportunity to collaborate with you and your team. Here's the article and some of the photos:
Forming for the Future: Feintool 2014 North American Symposium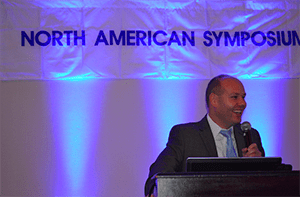 Feintool hosted a two-day symposium to showcases its latest systems parts technology on September 30 and October 1, 2014. Speakers included Feintool's North American management as well as invited guests representing thought leaders from the global automotive industry. Feintool hosted dozens of engineers and purchasing agents representing America's largest automakers – 33 in all. The symposium covered critical issues facing the industry including a forecast of future trends, challenges and opportunities. Educational sessions, networking and a plant tour completed this unique gathering at Feintool's Nashville, Tennessee, facility.
The focus of the educational sessions – faster speeds, more capabilities, lower costs and less risk — highlighted not only Feintool's current abilities but served to plant the seed of future possibilities fineblanking and forming technology might have for those who attended. As one attendee suggested: One day they may have the perfect part for Feintool's new capabilities.
A recap of the symposium.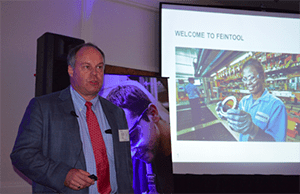 Christoph Trachsler, CEO of Feintool North America, reviewed Feintool's milestones by noting the company has completed a gradual sale of companies outside of the forming industry. Feintool refocused its core competence by reinvesting in forming and Feinblanking in the Nashville and Cincinnati locations. Feintool's goal is to introduce a new innovation every two years making the company ready for the future. The audience learned of Tennessee's mid-state region's importance to fueling the automotive industry, but Christoph also took time to introduce the creative side of Nashville, Tennessee, best known for its pivotal role in the development of rock'n roll, blues and the Grand Ole Opry, which gave rise to Nashville's musical dominance.
Vice President of Sales and Marketing for Feintool North America, Lars Reich's theme was "Forming for the Future." His presentation was subtitled, "Advanced drivetrain solutions for the toughest requirements – high part quality, low unit cost." Reich noted the Feintool Tennessee plant and Center of Excellence was expanded recently to accommodate the $14-million USD customized 1,600-ton direct servo press that started operating there in March. With the new Fineblanking & Forming System™ (FFS) 18-ft-long working bed press, Feintool succeeded in marrying conventional forming with fineblanking, giving them new capabilities in the market, plus the best of both worlds. A typical formed and fineblanked part is a 4.5 mm high strength steel component featuring feinblanked teeth produced in the ninth of twelve stations. The flexibility of the FFS process allows Feintool U.S. to form and finish disc carriers, pistons, gear spiders, and driveplates, among other parts, in a single transfer-press run. That's what makes this machine so powerful and a North American first.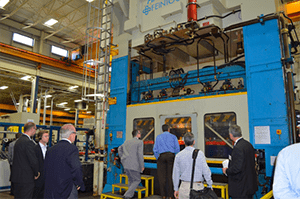 David Petrovski, principal analyst at IHS Automotive, a leading provider of global market and economic information, presented a forecast of the North American auto industry. The auto production industry, he noted, is about to reach a new milestone not seen since the record year of 2006. He predicts by 2015, 17.4 million vehicles — a doubling of 2009 – will be sold. By 2021, that number will rise to 19 million cars. To meet that need automakers will be onshoring production to North America. Petrovski said the greatest potential for business will come from the global platform consolidation. In 2021, he noted, three quarters will be global platforms with the rest being US-centric, large pick-up trucks and SUVs. The mid-size and large segment growth will be flat or declining with all the growth in the other vehicle segments. By 2020 more than 2 million units will be exported from North America, Petrovski predicted. These forecasts are critical when aligning capital investments with the right business partners. With part life cycles getting shorter, drivetrains that used to be manufactured for 15 years now are looking at only a five- to eight-year lifecycle, Petrovski added.
Petrovski posed a series of thought-provoking questions for the engineers and purchasing agents in the room. Will consumers accept the new technologies required for efficiency that have a different driving experience? Also, many manufacturers have plans to deploy new technology but over time these keep getting pushed back because the existing technology is so much cheaper. Petrovski asked, "When you're quoting new business with various engine and transmission manufacturers, think: 'Is this a short five-year bandage or an eight-to 10-year, long-term direction this OEM is going in?'" There will be a huge jump in automatics with torque converter transmissions with 8 speeds or greater, from 2013 to 2021, he noted. CVTs are also showing some growth. "Asians have been very true to their CVT technology and now we're seeing some of the Detroit 3 reconsidering the CVT especially for front wheel drive." Petrovski concluded,
"Dual Clutch Transmissions remain relatively flat due to the poor consumer driving experience. Improved mpg legislation is the most significant driver of change so keep an eye on the efficiency reports; in the end that is what will really drive production, automakers will take drivetrains off the table if technologies don't prove to be efficient enough."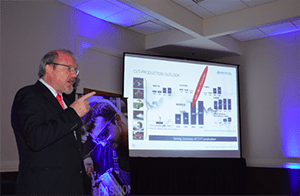 Engineer Willi Grimm, the owner of numerous patents and with Feintool since 1974, brought everyone up to speed with the technology in his session. One of his most important patents is the intool coining deburring technology deploying worldwide. It's an evolution in process integration, boosting the output rate.
The entire world makes brake parts with feinblanking, one new example is a brake pad with a thickening process applied to a stress point. The material thickness is increased from 5.5 mm to practically 10.5 mm in the stressed area. The requirement comes from higher torque requirements, which broke the brake pad in this area. Instead of increasing the whole part material thickness, Feintool blanks the material larger than the final geometry and then pushes that material into the final geometry, increasing its thickness. Deburring coining was is also included in the tooling. It once was thought that heat treating could compromise the intool deburring, but Feintool has never found this to be the case, Grimm noted.
With its new out-of-strip processes, Feintool offers up to four additional processes that are balanced around the tool for a 100-percent balanced process. This system can eliminate one of the big disadvantages of a progressive tool, "the design is never able to balance the forces of a progressive process," Grimm continued. The lifetime of balanced out-of-strip tooling is much better because there is no problem of table tilting.
Final examples were of dramatic increases in die cavities. Silent chain links from 1.7 to 2.7 thicknesses evolved from two cavities to twelve cavities. The cycle time to regrind the dies is no different with this many cavities, between 1 to 4mm material thickness. For door lock parts, Feintool's new HFAspeed has achieved 100 strokes per minute at a four wide arrangement. CVT chain links have achieved ten times more output by increasing die cavities.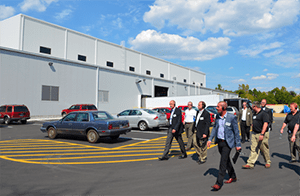 The high level of quality and accountability required in the vehicle manufacturing industry today was brought into focus by Daniel N. Sharkey, an attorney specializing in automotive recalls and warranties. About 80 percent of the big magnitude problems are warrantee issues. OEMs have set aside 2 percent of revenues for warrantee liability. OEMs have become more aggressive moving down the supply chain to implicate responsibility and obtain dollars from suppliers. Many OEMs rolled out new warranty agreements in the last three years. They acknowledge that both parties can be at fault, but in the gray areas the OEMs want a 50/50 split of the liability. "It's not really a great deal when you step back and think about it," Daniel said. He thinks the companies that will survive are smart, have the technology and are doing all the things Feintool is doing but they also have a little bit of backbone to stand up to the OEMs. At a very basic level, he said, what an OEM must decide is, "Is this a safety related issue? Recently, there have been seating cases where one would think it wasn't safety-related but the OEM decided to recall anyway.
The National Highway Traffic Safety Administration (NHTSA) has some requirements suppliers might not be aware of. If there is a fatality in a foreign country, from the same or substantially identical part you supplied and you know about it and your other customers don't know about it, you have an independent regulatory duty to inform NHTSA.
And finally, because of the complexity of these examples it's important that engineering knows something about the contract documents and the contract documents have to be informed of the technical issues. The stakes get really high really fast if you don't define the population of parts and fight back against debted payables.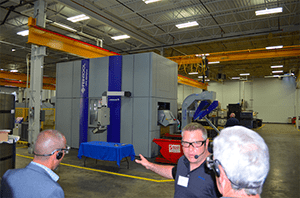 Larry White, one of Feintool's process consultants, discussed the new plant design, which has been optimized for maximum versatility, speed, future growth and innovation. The Nashville plant just doubled its capacity, which required new raw material, production, staging and shipping areas. Ever focused on the future, the plant is also designed with the capability to again increase capacity. One look at the huge empty machine base for another Fineblanking & Forming System™ press communicates that.
Feintool constantly evaluates how it can protect its customers by understanding the world-class manufacturing process of OEMs. Intelligent diagnostics technology, in tools, presses and parts manufacturing will be a way of life. For that reason, Feintool maintains its own apprentice program. By training its people and developing core skills, Feintool remains future focused. That future led White to discuss Feintool's Center of Excellence, which is always looking for the next advanced process capability invention.
The Nashville plant has 12 core processes set up to limit material moves in the plant. In fact, Feintool's vision includes what its manufacturing plant should look like five years from now. They'll accomplish that through maintenance elements, material elements and quality elements. Advanced Product Quality Planning, Process Failure Mode Effects Analysis and Control Plans if done correctly, maintained and with the correct feedback gives Feintool a firm standing. The European OEMs are getting really critical on having regional capability to evaluate parts and Feintool's regional in-house labs meet that need.
A plant tour rounded out the two-day event. A highlight was seeing many of the presses in full production. The original Kasier was making clutch plates; the new 880 Plus was at full bore also on clutch plates and the new 1600-ton Fineblanking & Forming System™ was busy making clutch pack containers. Other typical parts produced at each of the machines were on display and illustrated the range of in tool and post-production capabilities such as assembly welding and turning. Quality was top of mind and attendees were able to see several stations where 100-percent inspection was being performed for the entire run and at other stations for the first 90 days. In the tool room visitors could see the press schedule on the wall, nearly all marked "Ready," indicating the tooling was staged for the next production. Materials up to 12 mm thick, stroke rates of up to 200 strokes/minute and a die clearance of as little as 0.01 mm put a lot of demand on the tooling. Feintool's new shop is up to the challenge.