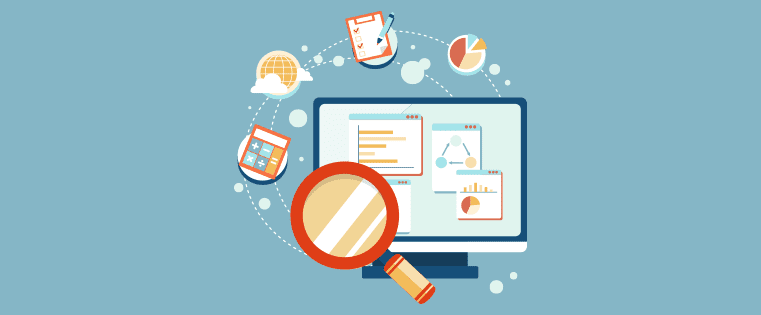 SEO is a moving target that can really affect your business. This means that as a startup founder, you need to be prepared to make your strategy work no matter what Google enforces.
(Industrial search doesn't move that much. Sites we have done for hugh water pumps ten years ago are working perfectly well today. There product hasn't changed in 50 years. Why should their site? They just keep getting orders from around the world because we wrote the site for people looking for that very unique pump. If we had anything new to say we would, but we don't)
We asked 12 entrepreneurs what trends they have noticed in the past year and how they have prepared their business. Here's what they have noticed:
1) Increasing Attention to the User
In the past, SEO was all about manipulating data and keywords to gain search engine rankings. However with the leak of Google's Quality Rating Guide back in August, it has become crystal clear that modern SEO is all about adding quality rather than quantity. We shifted our entire content marketing strategy to be about the user, creating engaging content that compels our audience to take action.
– Phil Laboon, Eyeflow Internet Marketing
(Still, you have to use the words that your visitor is searching for. Search engines can't guess what you are thinking.)
2) Optimizing for Mobile Traffic
Google recently started including a 'mobile-friendly' notion next to website for mobile search results. Making sure you have this next your site increases the CTR for your website and the over amount of traffic. I suggest you test your site with this Google tool.
– Yossi Fishler, Andy OS, inc.
(It's all the rage but the jury is still out on this when it comes to multi-million dollar machine tools. A very large percentage of those searches are on a desktop and not a tablet or cell phone.)
3) Emphasizing the Importance of Social
Whether it's social sharing from your site or traffic coming from social media, the importance of social engagements is really affecting SEO. It's part of SEO's way of measuring interactions with your pages and content, which are proving to be more and more important. If no one is interacting, it reflects poorly on your page quality and hurts your chances of ranking.
– Brooke Bergman, Allied Business Network Inc.
(The largest social feedback we get is when we misspell a word! Of course we were explaining the energy involved in a process and the preventive maintenance procedures.)
4) Identifying Negative SEO
With penalty algorithms, negative SEO can now impact businesses that are not carefully watching their backlinks and other metrics. There have even been studies of sites hit by negative SEOs that sent bogus traffic and negatively impacted bounce rate and CTR from Google SERPs. Watch your link profile, analytics, and be on the lookout for misuse.
– Marcela DeVivo, Gryffin Media
(The only backlinks we have are from industry directories we like and our customers use.)
5) Focusing on Storytelling
Keyword stuffing is a thing of the past. Now, artful storytelling is the only way publishers will get visibility in the SERPs. Our business focuses on helping brands create compelling content with YouTube creators, so updates to the Google algorithm have been immensely helpful in improving our value proposition to clients and the long-term value brands get from their Grapevine campaigns.
(Keyword stuffing doesn't mean not using you keyword in the URL, title, headline and body. That's just common courtesy to the visitor. And to the search engines.)
6) Introducing More Penalties
Our daily tests from 5,000+ sites prove that you will get penalized for both on-site and off-site issues that you may not be aware of. Look closely at the quality of pages you're indexing in Google, eradicate duplicate content, improve your user experience, and ensure you're monitoring your incoming links, disavowing those that are working against your assets. It matters more now than ever before.
– Alex Miller, PosiRank LLC
(We're not sure if this is duplicate content. But it would be if this was a much more popular blog.)
7) Looking for a Google+ Page
If you are a local business, having a website isn't enough to rank well in Google's local search listings. If you want to rank well you need to unlock, verify, and optimize a Google+ Business Page (referred to more recently as a Google My Business Page). If you want to maximize your search traffic from Google, treat your Google Business Page as you would your website, and optimize accordingly.
(It's fun to update your Google + page. Not sure if it effects much yet.)
8) Aggressively Targeting Blog Networks
At the beginning of 2014, Matt Cutts, head of webspam at Google, announced that the idea of "guest post networks," which had been effective in the past, were on their way out. In the middle of 2014, Google took action against several large networks, including MyBlogGuest, and penalized many high-ranking sites that had participated in linking schemes. Guest bloggers need to rethink their strategy.
(This is the practice of making a post to your blog with a URL to the site they are promoting. They are done by robots and sounc goofy.)
9) Optimizing for User Experience
Where do take your SEO strategy when you've got links, titles, and content covered? Recently we've revamped our site to offer a better user experience. Within three months of rolling out the changes, time on site is up 30% and our bounce rate is down 9%, all while our search traffic is up almost 110%. Google is looking for quality indicators. Make sure your user experience isn't sending the wrong ones.
(What is a better user experience? Making it easy to find what they are looking for with out looking too busy.)
10) Becoming More Predictable
SEO is now easier than it has ever been thanks to big data. The key to successful SEO is having a strategy in place that records your previous efforts, compares those efforts to your current results, and then predicts which activities will provide the most value in the future. SEO was an art before big data. Now it is a science.
– Roger Bryan, Enfusen Digital Marketing
(Determine the keywords that are important to your business. Write your content to educate the visitor about those topics. If you don't rank, buy AdWords, but never stop trying to rank free naturally. We have retired AdWord programs after the client's site was ranking naturally for all the important phrases.)
11) Using Location as a Source
Since we are a global identity verification company, it's important to understand how changes in Pigeon's algorithm would affect the visibility of our website in local listings.
(Even un-local purchasing is effected by location. Local offices and sales reps are the cause.)
12) Optimizing for Entity Search
We're always looking for opportunities to increase our footprint in Google's search results. With more search queries 'answered' directly in Google's search results, we only need to spend a few hours of development to be eligible for inclusion. As semantic markup expands to identify more entities, our business will be relevant for more complex and user-specific queries.
– Andrew Saladino, Kitchen Cabinet Kings
(What he means is, if the visitor can get their answer by never clicking on your link, Google has succeeded. But a tree does make a sound even is no one is there to hear it.)