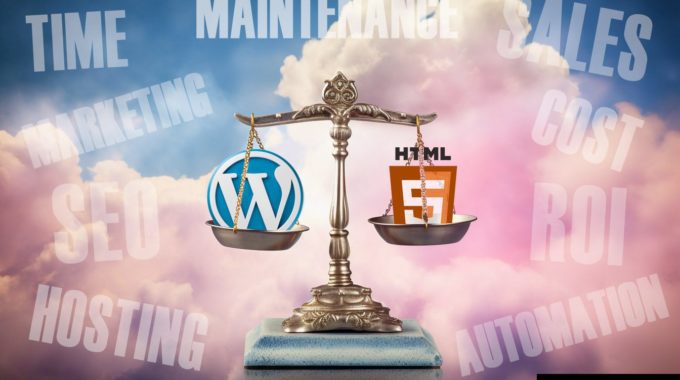 Advantages of WordPress over Static HTML for B2B Websites
B2B Advertising, B2B Marketing, B2B Websites, B2B Wordpress Websites, Business to Business Advertising, Business to Business Marketing, Featured, Industrial Advertising, Industrial Marketing, Internet Design and Development, Internet Development, SEO - search engine optimization, SEO Strategy, Uncategorized, Web Design, Web Design Company, Website Design, Website Development, Wordpress websites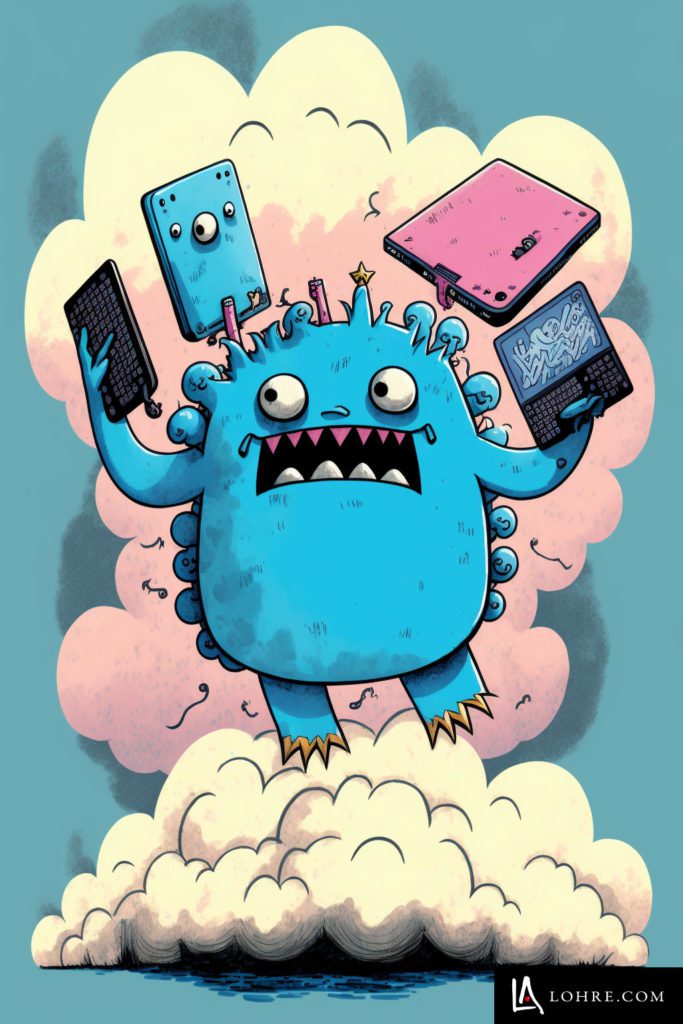 Often we are asked why an industrial or other B2B company should, or shouldn't switch from a plain HTML site to a CMS (content management system) such as WordPress, Squarespace, Wix, Hubspot, or others. When it comes to B2B websites, there are advantages and disadvantages to every choice out there. Below we'll outline the basics and what sets these types of B2B websites apart:
What are the Advantages of a B2B WordPress Website over a B2B Static HTML Website?
SEO Campaign Advantages

Up to Date – WordPress and its themes stay updated on current code standards making a website more appealing to search engines and giving it a head start on accessibility. SEO efforts, accessibility, and even privacy compliance standards can suffer from outdated HTML, such as missing schema tags or incorrect meta tags. Should coding needs change, WordPress and WordPress themes should change alongside requirements, as they have over the last 20 years.
Website Flexibility – We can quickly modify a B2B website according to an industrial company's ranking against competitors. With conventional websites, these changes, which could include editing existing website templates, editing content, or creating new pages or posts, are less satisfactory from an SEO standpoint and take more time to apply. We have seen through our monitoring that competitors make massive changes to their websites almost monthly and make changes or additions to their website content several times per month.
Website Footprint – More website means more reach. By expanding the website size, industrial companies broaden the chances of being found for more searches and types of searches. Our experience with an industrial chemical manufacturer showed 1 to 3 search clicks for each of thousands of relevant key phrases. This valid traffic surpassed the total visits from the top 20 key phrases. To achieve this, an industrial company looks for opportunities to split the website content into more-detailed/more-focused pages or adds blog posts for essential keywords they seek to compete for. Many B2B companies choose to expand their footprint further over time.
Money Saved on Small Changes – Competing companies need regular website changes to gain and maintain search advantage— In a traditional website, when adding, renaming, or moving content, web developers must rebuild the sitemap and add redirects on the server end. When a word needs to be changed sitewide or code needs to be removed, the developer must find and edit every instance page by page. A developer is necessary when a simple change is required, such as adding or removing a distributor or changing a product name.

Marketing and Sales Advantages

Smarter Contact Forms – In a WordPress website, contact forms can become intelligent forms to shape themselves to the customers' needs and collect more relevant information from the potential customer. Developers can program webforms to ask different questions according to other questions answered so that the questions are the right ones for the type of visitor.
Accurate Assessment of Advertising Campaigns – A WordPress site allows for more add-ons, plugins, and scripting to capture information on where visitors are coming from and where they go after the first page they visit. We can collect data on where phone calls or form submissions are coming from. We can monitor user experience to assess where the reader converts or loses interest. We can configure forms to tell sales reps what ad campaign, blog post, or landing page converted them.
Scalability – Ultimately, if there is any service a B2B company would like to add to its marketing efforts, WordPress has plugins for it. Plugins could include necessary add-ons for ADA compliance, privacy compliance, and cookie compliance, which are harder to manage correctly with HTML websites. Plugins can also provide client-only areas, integrate CRMs such as Salesforce or Hubspot, or tie into metrics services such as CallRail or Hotjar.
Disadvantages of a WordPress Site when Compared to an HTML Website
Initial Cost – Developing a good WordPress website for an industrial or B2B company costs around $15,000 to $25,000. This cost turns into savings within one to two years for the ease of editing, and it should also turn into profit from better search placement, more focused marketing, and streamlined sales.
Maintenance Cost – WordPress has been around 20 years and still enjoys a 94% market share of all eCommerce and B2B websites. It regularly receives updates for stability and security to become even more reliable daily. A WordPress site still requires someone to apply these regular updates and to check the website for any compatibility or stability issues that might arise when the website or server software is updated. A good website developer should always offer a maintenance and security plan and let the client know the website will need routine maintenance.
Hosting Cost – Web hosting on a standard host like A2 Hosting, for HTML or WordPress, can be as low as $8 per month but averages $20 monthly for the traffic average-sized industrial websites experience. WpEngine offers managed hosting for around $25 monthly but added services such as automated backups and updates, security, monitoring, and higher bandwidth will bring that price to $100 monthly or more. WPMUDEV hosting offers automated updates, free SSL, automated backups, a security suite, and monitoring for $12 (small to medium), $30 (large/high-traffic sites), or $60 (enterprise-level). WPMUDEV hosting can reduce some of the maintenance costs. They also offer free premium plugins for security and SEO with their service.
Advantages and Disadvantages compared to other Platforms (Wix, Squarespace, BigCommerce, Adobe, HubSpot)
Initial Cost – Some of the biggest marketing platforms come with high buy-in and development costs. An Adobe, BigCommerce, or Hubspot website can have high onboarding costs from providers, plus development costs two to ten times that of a WordPress website.
Maintenance Cost – Monthly service and add-on fees can also be much higher than regular maintenance for a WordPress website. We've found "Cheap" or "Free" Platforms such as Wix or Squarespace often require service upgrades to higher service levels to do the most simple things, with additional capabilities also costing a higher monthly fee. Sitewide changes are more complicated and time-consuming, costing more money in employee or developer time.
Hosting Cost – With platforms like BigCommerce, Wix, Squarespace, Hubspot, Adobe, and others, the hosting costs are part of the (usually higher) monthly fees.
Usability – We've found that though a WordPress, HubSpot, Wix, or Squarespace website gives a company the power to have their employees make website edits or blog posts, most will not. Many successful industrial companies would rather their sales and marketing teams focus on sales and marketing. They'd prefer to hire a developer to do two hours of work over having one of their employees do the same job in four. They'd also like to have their executives leading, not writing content for their website. While it may seem a great way to use an employee's spare time, the results can be catastrophic for usability, marketing efforts, or SEO. A company's intentions to blog regularly usually fail for one of these reasons. That said, simple changes like correcting typos, renaming products, changing contacts, or rewording paragraphs are quick and easy in any of these.
Conclusion:
If the purpose of a B2B website is anything but a simple landing page, a CMS is recommended to make regular, competitive edits and changes more time and cost efficient. Since a good B2B website is the core of most any smart marketing strategy, it is one of the last tools that an industrial business should skimp on. WordPress allows a B2B company to enter this space with all of the capabilities of of the large, proprietary, and expensive platforms.