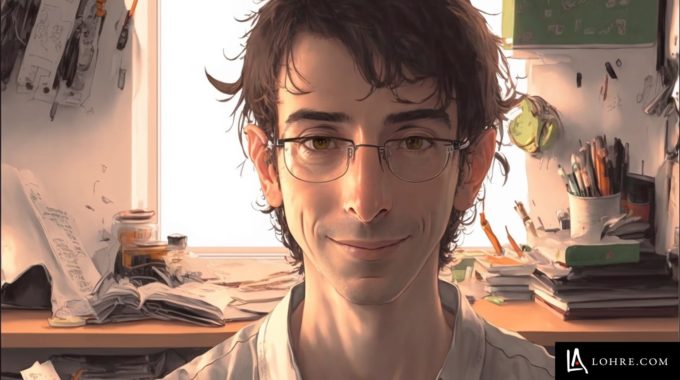 Scott Hasson Rejoins Lohre & Associates as Vice President, Sales & Marketing
CINCINNATI, JULY 10, 2019 – Scott Hasson rejoins Lohre & Associates as vice president of sales and marketing July 1, 2019. Hasson brings his experiences from Corbus, LLC (Dayton) where he performed contract work with Procter & Gamble's global digital advertising for the past six years from their Cincinnati headquarters. Hasson managed search, social, and programmatic advertising campaigns for the Personal Health Care (PHC) category brands that include: Vicks, Pepto-Bismol, PrilosecOTC, Metamucil, Align and Stressballs vitamin supplement. Immediately prior, Hasson was part of P&G's global digital operations team managing campaign governance, oversight, analysis and reporting across all of P&G's global brands.
"We are delighted to have Scott back on the Lohre team," said Chuck Lohre, president of the Cincinnati-based agency. "With his impressive skills in social media and programmatic advertising campaigns, Lohre is better equipped to navigate online advertising ROI for our clients. While at Lohre from 2003 to 2013," Lohre continued, "Scott worked with many business-to-business clients that our agency continues to serve." With experience on both the client-side and agency-side, "Scott brings unique perspective to client marketing and advertising challenges," Lohre said.
In his sales and marketing role, Hasson brings nearly 20 years of marketing, advertising and strategic leadership experience to new and existing clients. Key disciplines include strategic marketing, digital advertising, SEO and SEM, social media strategy, analytics and reporting and website design. Hasson also received an MBA with a marketing focus from Xavier University in 2012 and earned a Bachelor's degree with a journalism major from Indiana University in 2000.
"I'm thrilled to be part of the Lohre & Associates team," Hasson said. "I'm joining such a talented and dedicated group of individuals to serve our clients' various marketing, advertising, design, and digital needs."
Lohre & Associates, a full-service advertising agency since 1935, specializes in mechanical, chemical, food, electrical and sustainable building technologies. The agency provides marketing strategy and execution through media and publicity, print and digital media advertising, trade show execution, photography, video or website design. Lohre & Associates successfully integrates client needs to generate proven results.
###