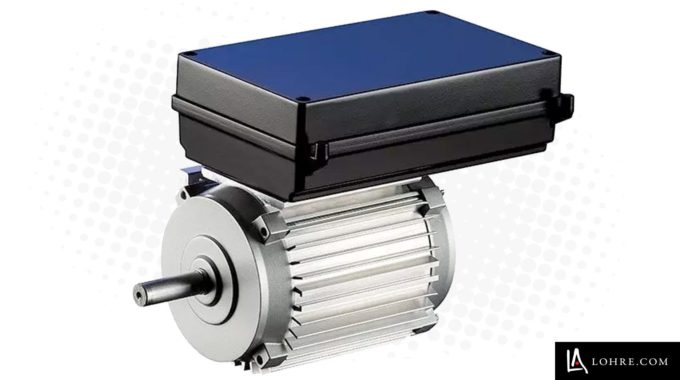 Synchronous Motors and Drives – OEM Marketing
The following is an example of an OEM Marketing publicity campaign for an OEM to specify ABM Drives as an assembly for their equipment. It starts with basic educational publicity as the foundation for a modern internet marketing campaign. Marketing today is based on the fact that customers are educating themselves well in advance, before contacting any potential suppliers. They are doing this almost exclusively on the internet. Unless a company plays a role in the engineer's education, they stand little chance of being the preferred supplier for a new product component. Traditional technical journals, many still in print, are the gate-keepers of the best technical content. Good publicity campaigns work with the editors and publishers of the trade journals as well as technical conferences. If your educational publicity campaigns are picked up by the technical press, you can be assured that it is worthy of investment, because of the long life the educational material will have, and the many ways it can be repurposed as video, audio, slide shows, demonstrations and presentations. 
---
Custom Sinochron® Synchronous Motors and Drives can Operate without and Encoder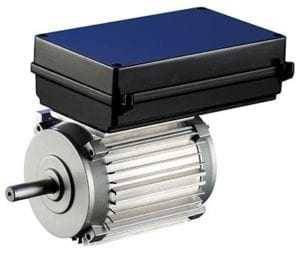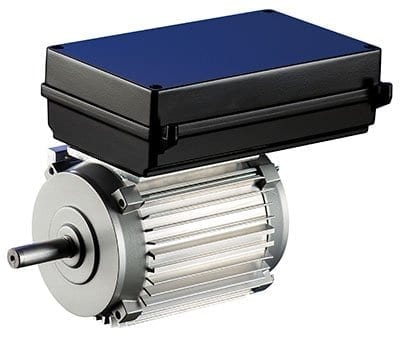 The SINOCHRON® Motor design offers advantages in continuous duty applications. The efficiency is also better in partially loaded duty cycles, when compared to standard asynchronous motors. Drive units are virtually loss-free in no-load operation. This motor design offers advantages in powering conveying equipment; escalators, spooling machines, compressors and traction drive units amongst others. By substituting existing line powered three-phase drive units, energy savings of 20 to 35 percent can be expected.
SINOCHRON® is a synchronous motor with high-performance permanent magnets with a sinusoidal flux distribution (EMF). The anisotropic rotor geometry provides a sinusoidal distribution of the magnetic flux with the result of eliminating cogging. Stator windings are identical to asynchronous motor windings allowing for a cost-efficient production of the stators in large batch sizes. The SINOCHRON® Motor operates without an encoder and can replace a stepper motor in some applications. This patented technology combines high output, minimal investment and low operating cost.
The characteristic profile of these drive units makes them well suited to drive pumps and fans that operate continuously, no additional components, like encoders, are needed. Up to 30 percent smaller footprint, allows machine designs to be more compact. The motors have excellent control behavior and combined with included control unit SDC, have excellent true running even at very low speeds and impressive dynamics at impulse load and speed variations.
Continuous duty pumps and fans are now required to meet new efficiency regulations which require line powered three-phase motors and geared-motors with rated outputs of 0.2 up to 9.0 kW operating continuously at rated load (duty cycle S1) to be a minimum of efficiency class IE3 (premium efficiency) or IE2-drive units to be equipped with electronic inverters. Inverter powered SINOCHRON® Motors from ABM Drives economically meet these requirements.
About ABM DRIVES INC.
ABM DRIVES INC. engineers and manufacturers high-performance motor, gearbox, brake and frequency inverter solutions for machines, plants and mobile devices in hoisting technology, warehousing, material handling, electric vehicles, biomass heating systems, wind turbines and many other markets. Founded in 1927, the company belongs to the Senata Group with an annual turnover of nearly 400 million € and more than 2,000 employees. Approximately 300,000 drive units are produced annually. In-house manufacturing includes tool-and-die design, aluminum-casting foundry, CNC housing machining, manufacturer of shafts, cutting of gear teeth, motor development technology, assembly and final testing.
PRESS CONTACT
ABM DRIVES INC.
Gabriel Venzin, President
394 Wards Corner Road, Suite 110, Loveland, OH 45140
Phone: 513-576-1300
Mobile: 513-332-7256
E-mail: [email protected]
Website: www.abm-drives.com
AGENCY
Lohre & Assoc., Inc., Marketing Communications
Chuck Lohre, President
126A West 14th Street, 2nd Floor, Cincinnati, OH 45202-7535
Phone: 877-608-1736, 513-961-1174, Fax 513-961-1192
Mobile: 513-260-9025
Email: [email protected]
Reprinting permitted – specimen copy requested
---
If you liked this post, you may like, "How To Realign Your Marketing Communications with Sales."