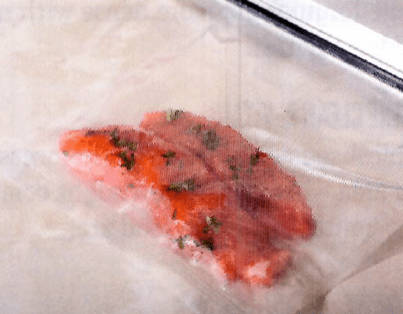 Food industry forecast to grow through 2022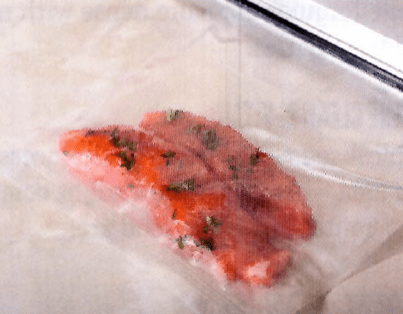 Article snippit from April 2016 VALVE Magazine. By Kate Kunkel, Senior Editor. Greg Johnson president of United Valve also contributed.
The U.S. food industry is forecast to grow at a steady rate of 2.9 percent compound annual growth rate through the year 2022, according to a recent report from PMMI, the Association for Packaging and Processing Technologies. The fastest growing two seg­ments are meat and snack foods.
The 2016 Food Packaging Trends and Advances also reported that the U.S. trails the global market-global growth is forecast at almost twice the U.S. rate. The report says overall growth of the food industry, including food packaging, is driven by emerging markets such as Argentina, Brazil, China and India. It also says that the most innovative food industry segments (snack food, meat, fruits and vegetables, and pet food) are using tools such as films that keep products fresher longer, recycled or biodegradable materials for packaging and single-service portioning.
---
(Lohre & Associates specializes in marketing food processing equipment, this new product release for our client Roto-Disc is appropriate for this topic so we added it to this post. Currently we are researching economic predictions for future posts on the food, chemical, primary metals and warehousing industries. They will be posted during the Powder Bulk Solids Conference in Chicago next week.)
New Process Transitions Solve Dry Processing Equipment Installation Problems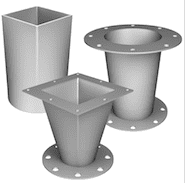 Roto-Disc, Inc., now offers a full-range of process transitions that make the task of mating equipment and piping with non-matching dimensions easier and quicker. Now the dry process industry has a selection of piping, flange and duct transitions available from stock, eliminating the time, expense and hassle of specifying, designing and fabricating transitions from scratch.

Among the many options available are round-to-square pipe transitions, square and conical reducers, flexible stub adaptors and sanitary pipe/tube extenders with clamp ferrules. Transitions are available with flanges on one or both ends as are flangeless/weld stub transitions. The entire line can easily be adapted to meet custom take-out space requirements and flanges can be drilled to suit. Custom shapes such as offset/oblique, rectangular and double-cone types can also be provided upon request.
Typical materials of construction include type 304 & 316 stainless steel, abrasion resistant steel (AR400), mild steel and Hastelloy but many other materials are also available. Various finishing options are also available including mechanical & electro polish, nickel, chrome & tungsten hardfacing, polymer coatings & glass-bead blast.
Roto-Disc, Inc., www.rotodisc.com, 513-871-2600