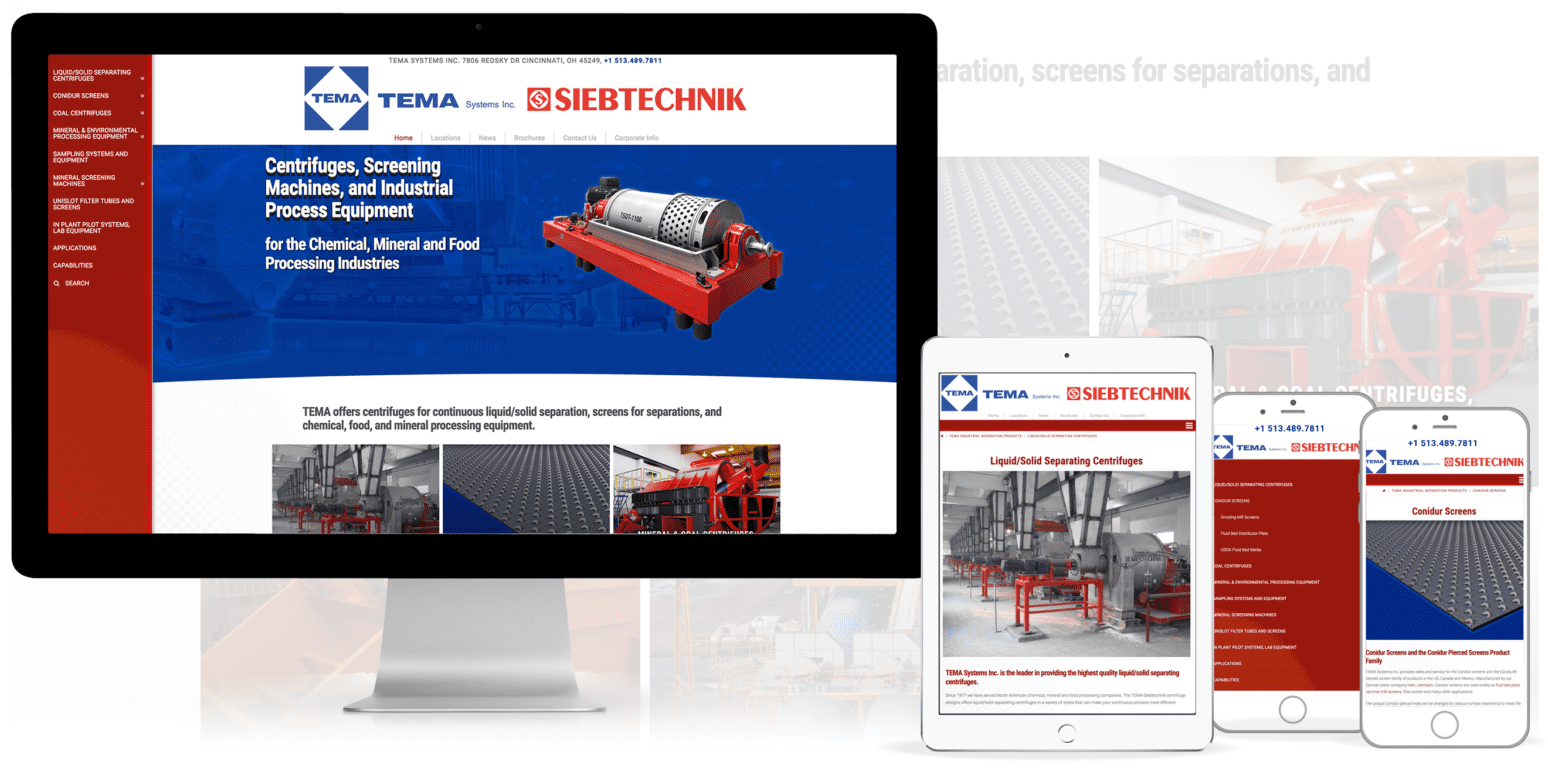 Project Description
Industrial Centrifuges website design for Tema Systems Inc, Manufacturers of industrial centrifuges, screening machines, and other industrial separation equipment.
We don't tend to do side navigation, but for their large amount of offerings in varying types of industrial equipment, we wanted a large amount of navigation items available for this project, while keeping the design completely mobile-friendly. The top level pages for each type of equipment have dynamically-generated animated block grids for each sub category of products.
Subtle Touches for and Industrial Centrifuges Website Design, to Better Showcase Excellent Product Photography
Subtle touches in this design include using their Conidur screens as textures for backgrounds, navigation background, page elements, and page effects.
Though we have some of the best industrial equipment photographers in the business, they already had a wealth of very good industrial equipment photography to work from, which we feel really adds a lot to any website design. We were thrilled to develop this website for them.
Currently, as the result of this website redesign, website restructuring for SEO, and skilled technical content creation, the website has 1st through 3rd place in Google search for all of their major offerings. We hope to continue to work with them to bring this to first place across the board.
Project Details
Client: TEMA Systems
Industry: Centrifuges, Screening Machines
Format: Web Development
Features: WordPress Website
Challenge: To create a new web presence for a manufacturer of industrial centrifuges, tying visually it to the Siebtechnik brand, geared heavily for SEO in their combined line of products.