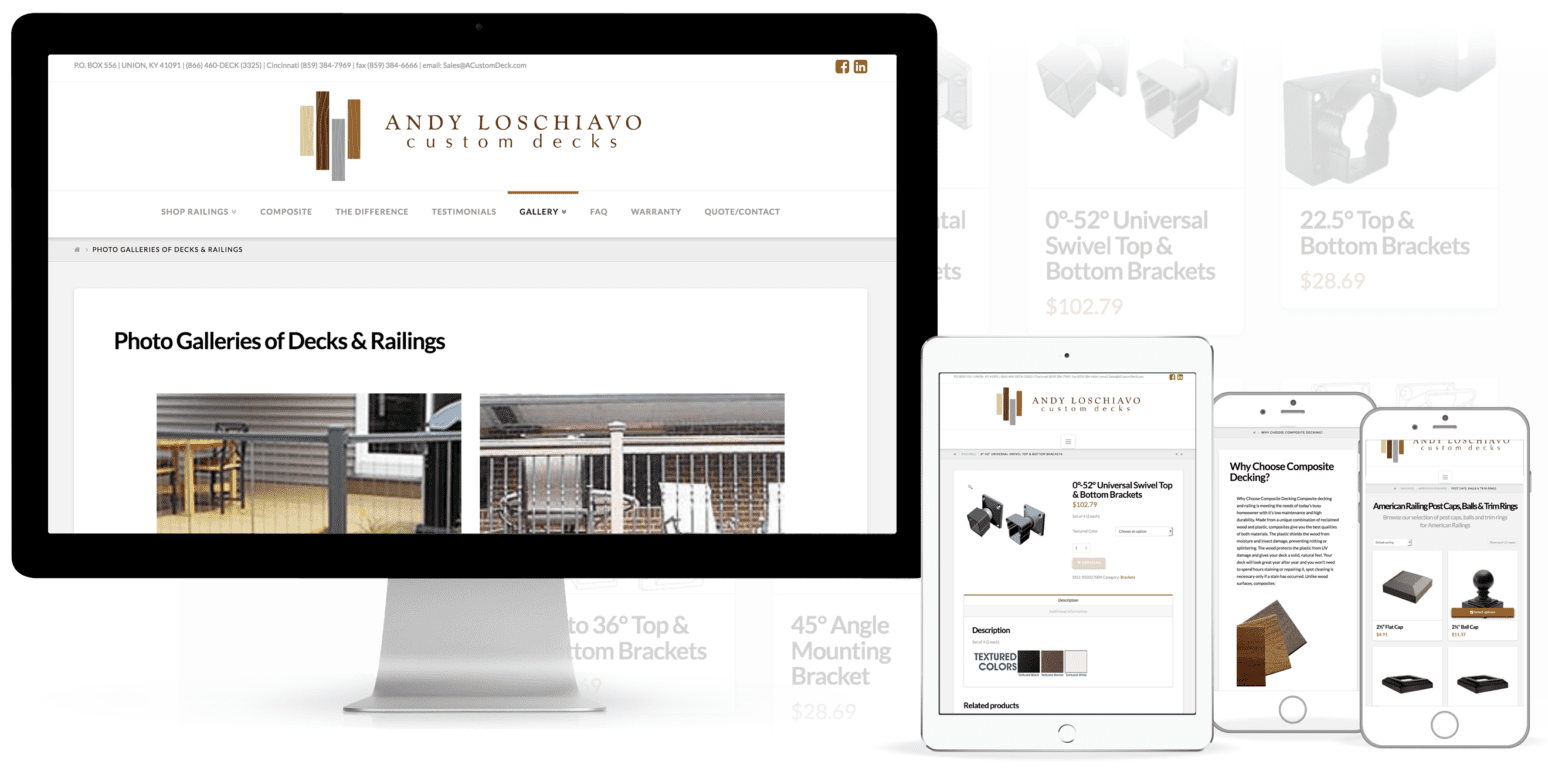 Project Description
Industrial Web Development partnered with Kodiak Video Productions to produce this mobile-friendly e-commerce construction website design for Andy Loschiavo Custom Decks, a custom deck builder in Cincinnati, Ohio – with deck construction products from Summit Home Products.
Construction Website Design and E-Commerce Website Design, Combined
As e-commerce sites go, we recognized the customer's desire and need to have this shop perform as a catalogue, without direct online sales, while allowing customers and potential customers to complete whole orders to be completed by phone. These products are delivered locally only, and can often come with deck building work in addition to the products ordered. We included the entirety of e-commerce functionality, should the customer decide to take online payments and/or want the shop to calculate shipping in the future.
Project Details
Client: Andy Loschiavo Custom Decks
Industry: Construction, Residential and Commercial
Format: Web Development
Features: E-Commerce
Challenge: To create a website with atypical e-commerce functionality that works as an ordering system for new and existing customers and as lead capture for the client.