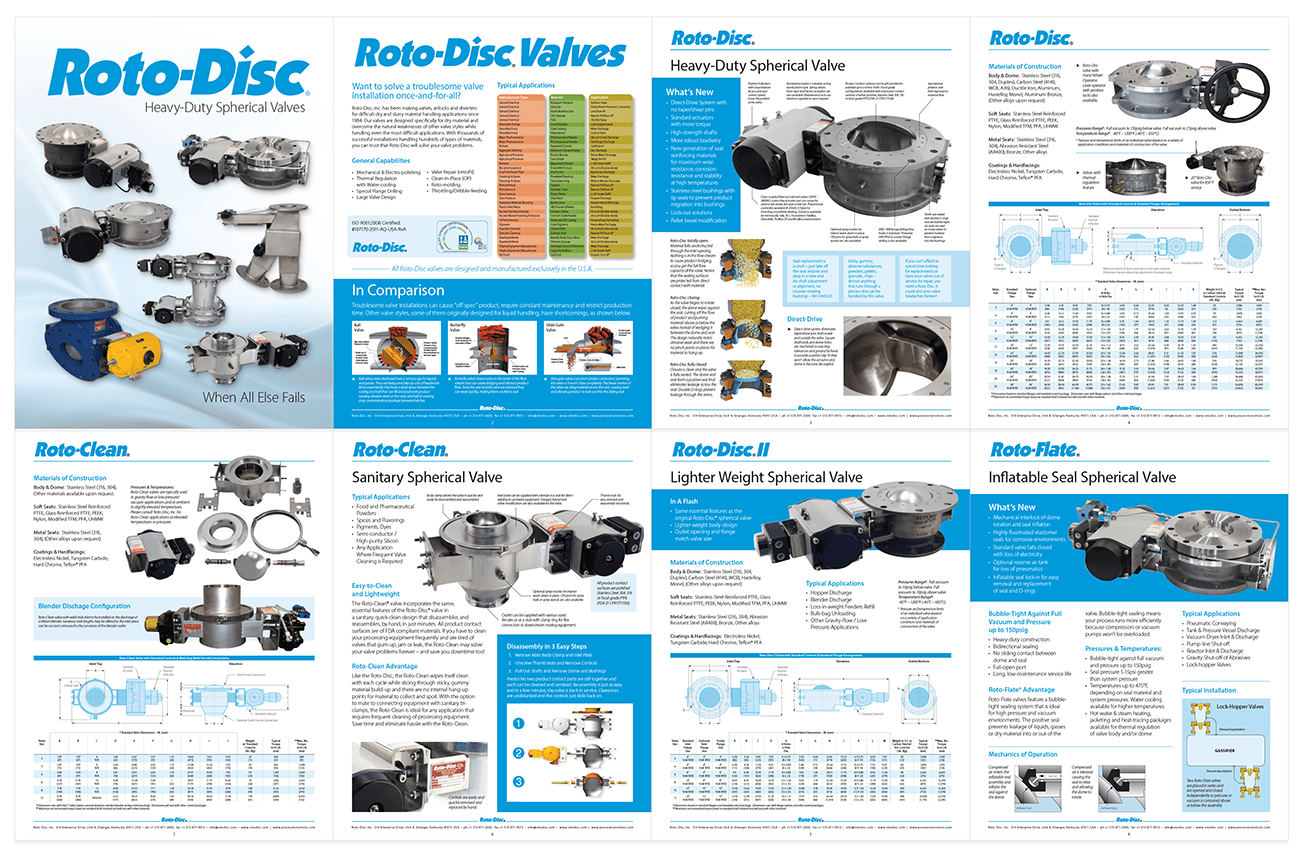 Project Description
Roto-Disc, Inc. has been making valves, airlocks and diverters for difficult dry and slurry material handling applications since 1984. They are well-received in the industry for their sturdy line of heavy-duty spherical valves & diverters, but were poised to introduce their new line of splitter/converger process transition connections for use in the splitting or merging of process materials. Splitter/converger transitions are available in an assortment of sizes/lengths and are offered in various connection formats such as: round-to-square, square-to-round, round-to-round, and square-to-square.
There was also the need for logo designs for each line designed to mesh perfectly with Roto-Disc's current branding.
The Industrial Valves Brochure design consists of 36 pages of beautifully designed and assembled high-quality illustrations, industrial photography, charts, and diagrams.
here.
Project Details
Client: Roto-Disc, Inc.
Industry: Industrial Valves Manufacturer
Format: Graphic Design for Print, Branding, Identity, Logo Design
Features: In-depth technical articles on the construction of quiet gear motors and making gear motors for extreme ambient conditions.
Challenge: To integrate the new brands and product offerings with the old in a striking printed literature format.