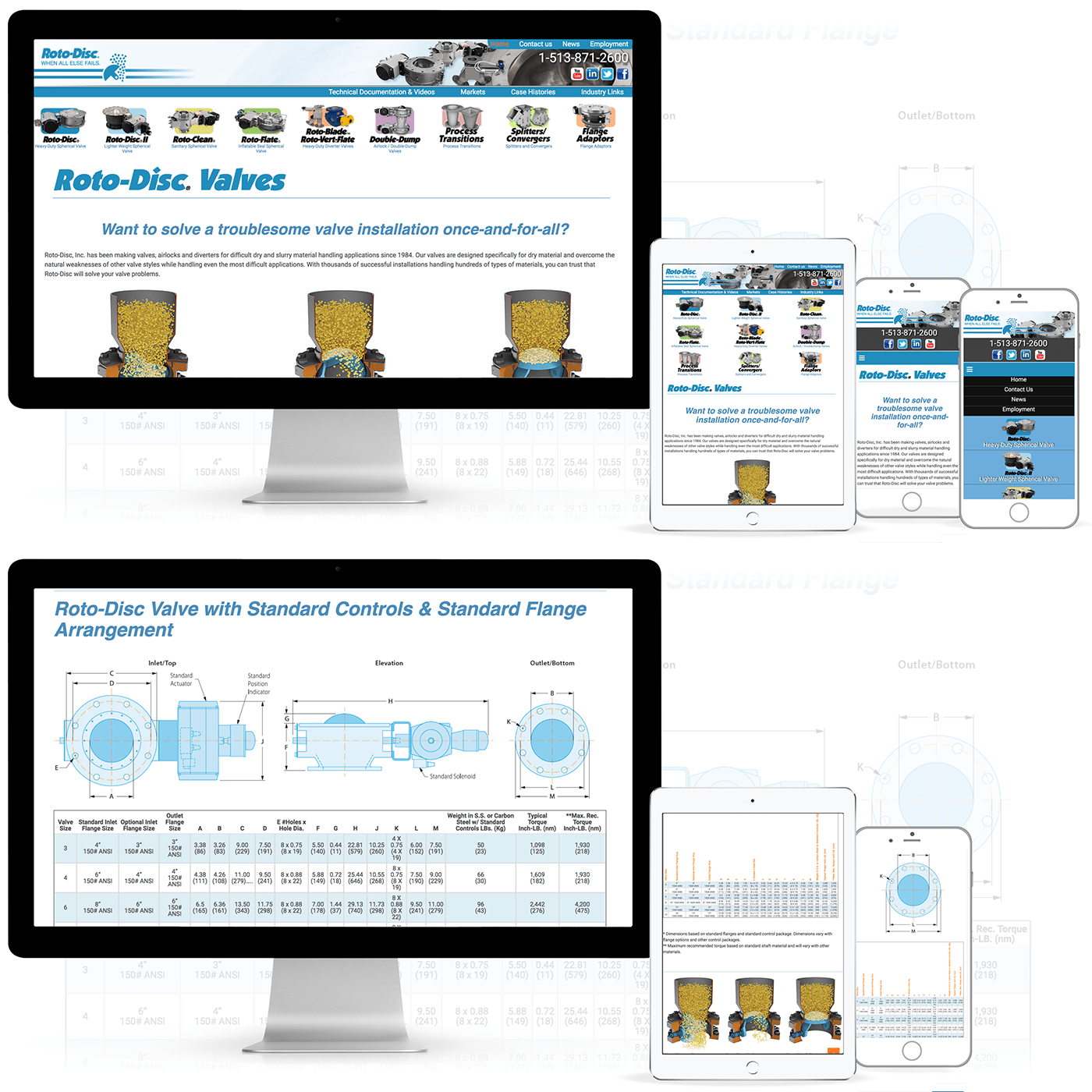 Project Description
Roto-Disc, Inc. is a Cincinnati-Area Manufacturer of the best Heavy-Duty Spherical Valves who was in need of a mobile version of their website.
This website was built to look similar in appearance to our earlier designed website, but with additional sections and navigational images, even in the tablet and mobile menus. We didn't want to lose the image navigation for the mobile menu, but wanted it to be easy to follow. We also wanted to convert the static HTML website to WordPress for easy management, including management of the navigation.
Interesting challenge: We wrote some additional scripts to change the orientation of chart headers to vertical at smaller sizes – which is a bit trickier than it sounds.
Project Details
Client: Roto-Disc, Inc.
Industry: Industrial Valves Manufacturer
Format: Web Development
Features: Long Charts that still render responsively, even at very small resolutions, by turning headers sideways when needed.
Challenge: Being a technical site, the site contains a lot of tables and charts, which we wanted to be readable on any screen size