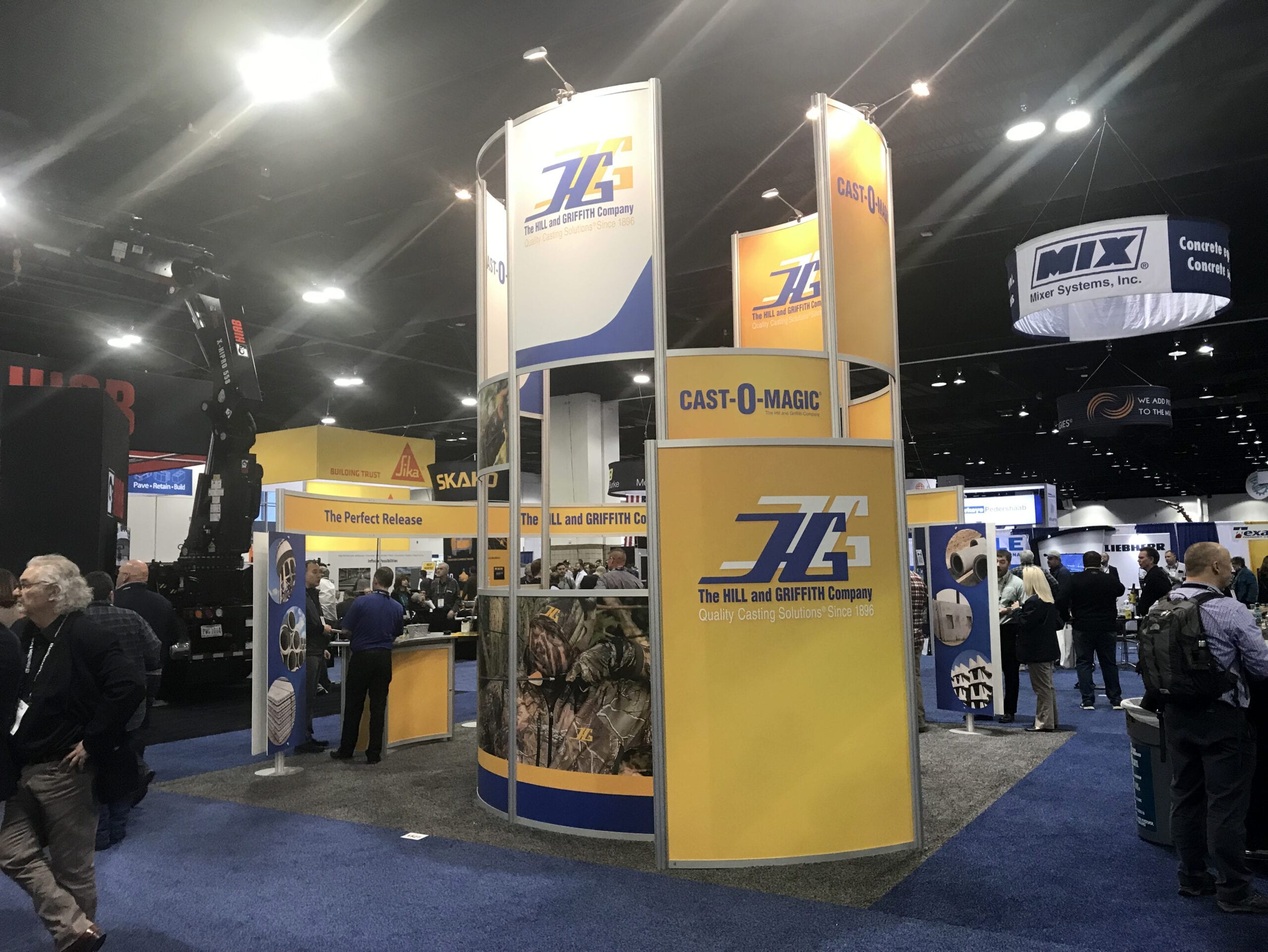 Project Description
The Hill and Griffith Company was founded in 1896 in Birmingham, Alabama, by John Hill and Tom Griffith. Since this beginning, Hill and Griffith has grown to support the growth of the metal casting and concrete casting industries of North America.
Hill and Griffith is and continues to be recognized as a leading quality supplier to industry. In fact, John Hill stated, "Hill and Griffith believes the integrity of the company is represented in the quality and value of the people, products and services bearing our name." This approach has resulted in Hill and Griffith being recognized with quality awards and certified supplier approvals.
The goal of this project was to provide Hill and Griffith with a trade show booth design that was striking, unique, comfortable, and practical. Panels/graphics can be changed out according to The Hill and Griffith Company's offerings of the industry of the trade show attended.
Project Details
Client: The Hill and Griffith Company
Industry: Casting Materials, Casting Releases, and Casting Additives for Metal Casting and COncrete Casting.
Format: Graphic Design for Print, Trade Show Booth Design
Features: Multiple kiosks and column with private storage & private room.
Challenge: To supply storage and a meeting area well-designed to appear as a display feature.