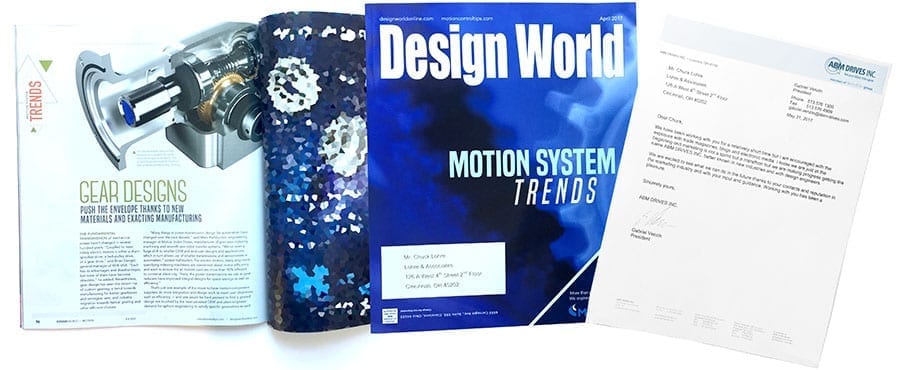 Project Description
A technical article, interview, or product highlight in an industrial manufacturing magazine is a highly valuable asset for any company, and the sort of exposure most manufacturers and industry reps dream of achieving.
Advertisements are essential, but short term representations of your company and product, while articles remain and continue to build exposure for years after.
This reasoning, and our success in this field led Gabriel Venzin of ABM Drives, Inc. to reach out to Chuck Lohre, president and chief copy writer for Industrial Web Development and for Lohre & Associates, Inc.
Chuck has worked as a public relations agent for ABM Drives only since January, and have managed a good amount of valuable publicity for them in that short time. You can see our most recent success with ABM Drives at Design World Magazine.
Project Details
Client: ABM Drives
Industry: Industrial Gear Motors and Drives Manufacturer
Format: Technical Writing
Features: In-depth technical articles on the construction of quiet gear motors and making gear motors for extreme ambient conditions.
Challenge: To write to the specific strengths of ABM's gear motors in an informative voice.