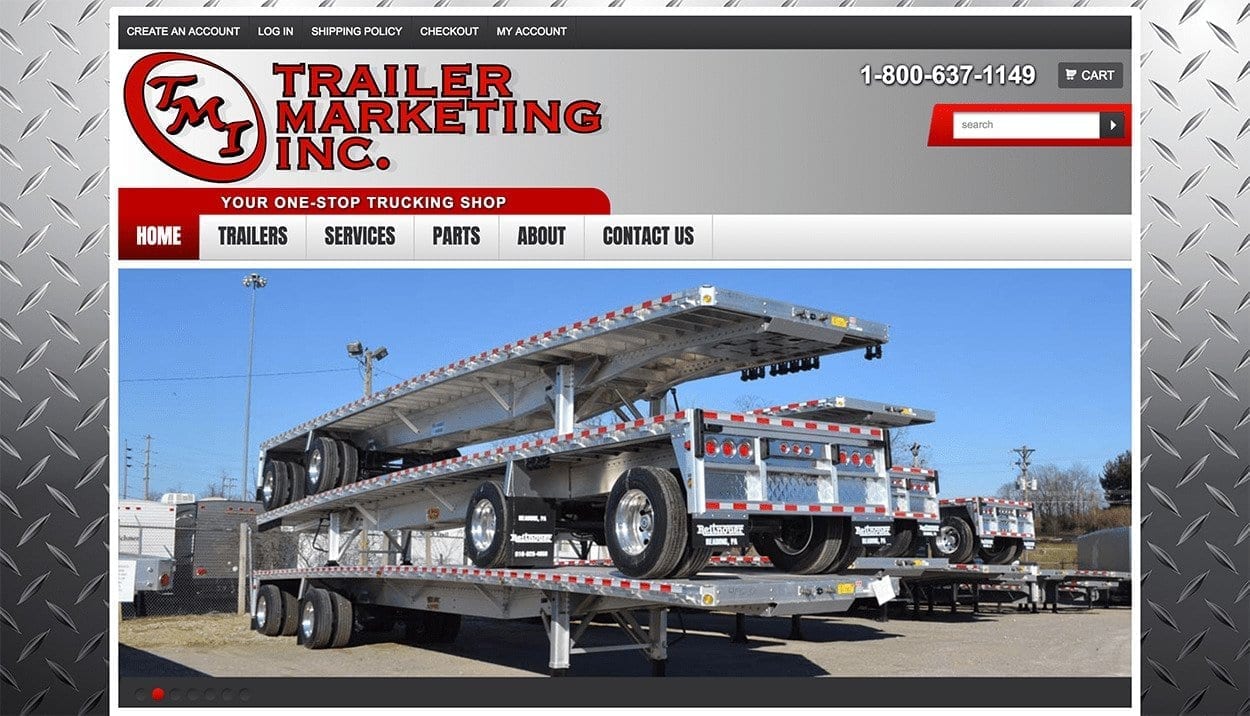 Project Description
We partnered with Kodiak Video Productions to build this large e-commerce website for Trailer Marketing Inc.
Trailer Marketing was looking for a fast e-commerce website solution for selling their thousands of available truck and trailer parts online. With Lohre & Associates behind the templating, programming, SEO, and web development /web technical – and with Linda Fritz from Kodiak Video Productions in the Design and content management chair, we were very happy with the outcome.
An E-commerce Website for Local and Regional Shoppers
With this being an e-commerce website, and selling physical products, It was a given that this site should have a presence on Google Shopping, and especially Google Local shopping. We worked with Google and Trailer Marketing staff to ensure that we had an accurate, real-time product and inventory feed so that Trailer Marketing could enjoy top placement whenever products they carried in their website's online store were searched for in Google.
Project Details
Client: Trailer Marketing Inc.
Industry: Semi Trailers, Trailer Parts, Trailer Accessories
Format: Web Development
Features: E-Commerce, Quickbooks Connection, Google Merchants Feeds
Challenge: To create an e-commerce website with a real-time inventory feed in order to allow TMI to compete and thrive via Google Local Shopping listings.