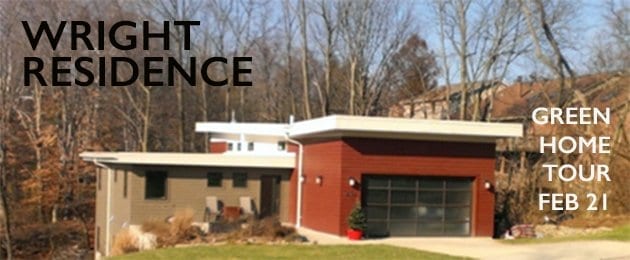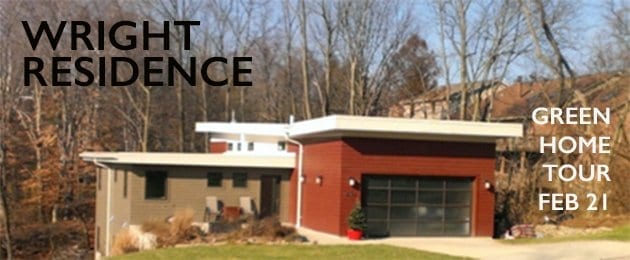 Wright Residence –
Free, Green Home Tour
Feb 21
10 am till Noon

This Mt. Airy / Northside home has achieved the U.S. Green Building Council's Leadership in Energy and Environmental Design (LEED) Gold Certification
They should save about $40,000 over the additional five year period of the tax savings, easily paying for the approximate $20,000 in better materials, systems and fees.
This home is designed so the owners can age-in-place, accessibility and adaptability are planned into the project. Zero-step entry, Doors are wider, wider hallways and bathrooms.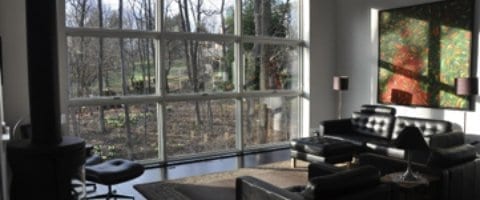 Thanks to Owner/Architect Edward Wright of Wright Design for inviting us into his home. Attendees receive a great swag bag including info about the local U.S. Green Building Council's Green Living Member Circle, edible Ohio Valley Magazine, Park+Vine, Cincinnati Metro, Building Value and a gift basket raffle chance with items from Method Home, edible Ohio Valley Magazine Subscription, Cresbi Crate and more.
Please join us at the Wright Residence Feb 21, 2015 from 10 till Noon – There's no charge for the tour, max of 20 people, registration required, email [email protected] or call 513-260-9025 to register. Address will be provided after you register.
Other tours for 2015:
• Mar 21, 10 till Noon – Nutter Residence, Mt. Carmel, OH
• Apr 25, 9 till 11 am – Imago for the Earth Conscious Community, Price Hill, Cincinnati, OH
• May 16, 10 till Noon – Boulter Residence, Frank Lloyd Wright Architect, Clifton, Cin., OH
• Sep 12, 10 till Noon – Fritz Residence, Sun Sugar Farms, Verona, KY
• Oct 3, 10 till Noon – Fischer Residence, Milford, OH
• Nov 14, 10 till Noon – Brad Cooper Tiny Home, Cincinnati, OH
Sincerely, Chuck Lohre, Chair Green Living Member Circle U.S. Green Building Council Cincinnati Regional Chapter
"There's no such thing as a free lunch . . .,"Krista Atkins Nutter, Architect.