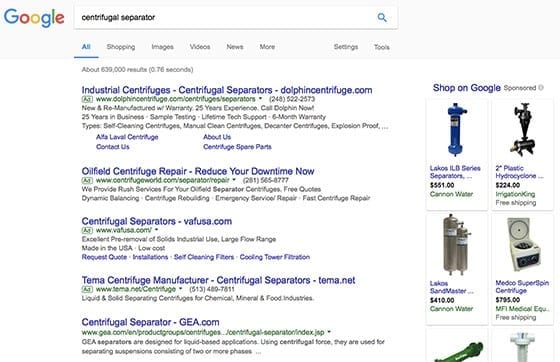 How do ad words work? They work by displaying your ad in response to visitors searching on specific keywords.
We break up a product offering into ad groups which focus on general product category keyword groups.
A typical average bid would be $2. If it's higher, we review whether the click results in the visitor going to your "Contact Us" page, spends more time than average on your site (2 minutes) or looked at more than the average number of pages (3 pages). For keywords that result in higher site interaction, we are willing to pay more, up to around $3 per click.