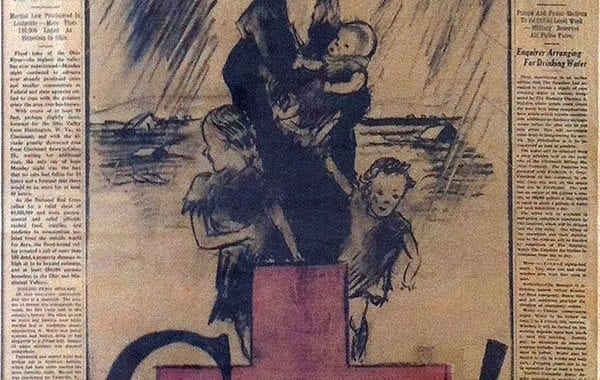 1937 Cincinnati Ohio River Flood, Advertising Literature, B2B Advertising, B2B Marketing, B2B Sales Conversion Rates, Branding and Identity, Business to Business Advertising, Business to Business Marketing, Cincinnati Design, Design Agency, Graphic Design Agency, Industrial Advertising, Industrial Content Driven Marketing
Cincinnati Enquirer remembers the 1937 Flood.
"After unprecedented precipitation, the Ohio River in Cincinnati rose to its all-time high on Jan. 26, 1937. It was a natural disaster than spanned the entire length of the 981-mile-long river. Michael Nyerges." Read more.
One of the founders of our agency, Edmund Strauchen, did the above illustration for the Enquirer that day.